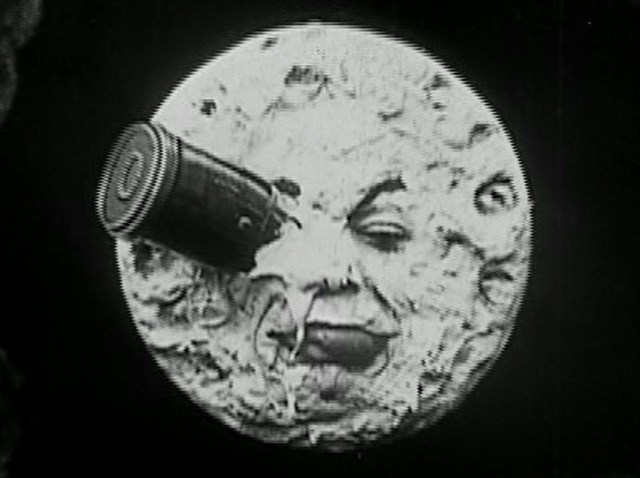 NASA sent a rocket crashing into the moon Friday morning in a bid to find water, but the view from Earth was disappointing.
The Lunar Crater Observation and Sensing Satellite, or LCROSS mission, slammed the craft into a frigid crater in the lunar south pole at 7:30 a.m. ET, in an attempt to kick up proof that ice exists on the moon. Four minutes later, the LCROSS followed the probe through the small debris plume, collecting and relaying data back to Earth before crashing into the Cabeus crater. The LCROSS carried spectrometers and cameras and a visible radiometer.
The orbiting Hubble Space Telescope and NASA's Lunar Reconnaissance Orbiter also relayed information back to Earth-bound scientists who will examine from afar the 12-mile wide plume of debris caused by the impact, looking for signs of water vapor or ice.
U.S. & World
The day's top national and international news.
But on broadcasts of the event, it was impossible to discern any evidence of an explosion deep inside the crater, and no plume emerged immediately following the event.
"It's hard to tell what we saw," said Michael Bicay, director of science at NASA's Ames Research Center at Moffett Field, Calif.Ames. "We have some confirmation from the (control room) that we had a thermal signature," Bicay said.
NASA spent $79 million on the experiment, and planned to hold a news conference to discuss the results at 10 a.m. EDT.

A fleet of Earth-orbiting satellites, including the Hubble Space Telescope, watched the collision and gathered data. If NASA determines there are large store of ice on the moon, it could have future ramifications for a station or even generating fuel.

"Whatever answer we get back, if we see ice or we don't, is going to be significant," Heldmann said.
Get more: MSNBC