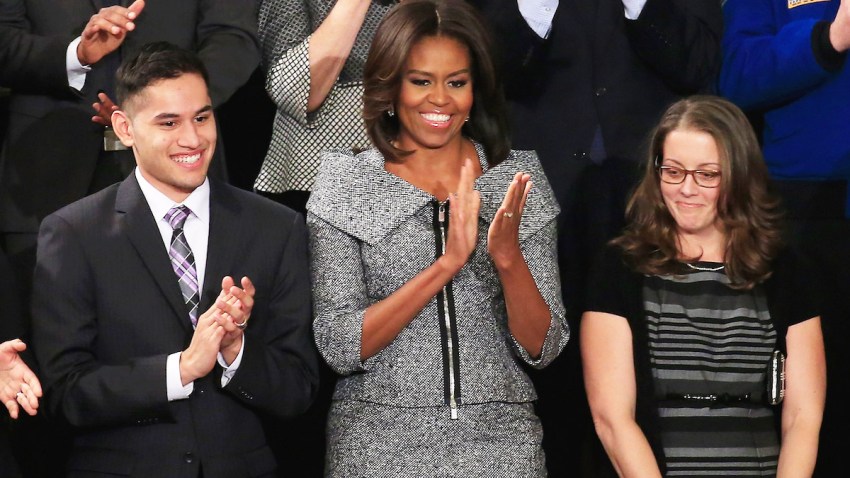 The black and white Michael Kors jacket and skirt Michelle Obama wore to the 2015 State of the Union address caused quite a stir online.
Many people noted that the outfit had been worn by Julianna Marguiles in an episode of CBS' "The Good Wife."
Nevertheless, the FLOTUS' wardrobe during the address was getting all kinds of praise on the Twittersphere.
The top, called the Origami Collar Tweed Jacket, is currently sold out at Nordstroms and Nieman Marcus.
Take a look at some of the tweets about Mrs. O's style:
Copyright E! Online