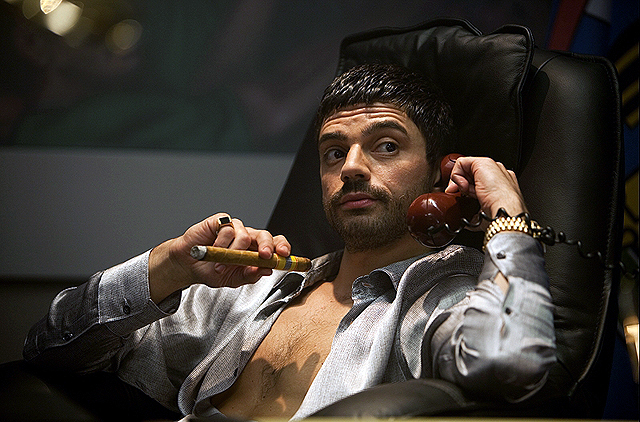 No criminal charges will be filed over a midnight fireworks display that awakened hundreds of people in the Marina del Rey area in Southern California as part of a birthday yacht party thrown by Khloe Kardashian for her boyfriend, NBA star James Harden.
The District Attorney's Office declined to pursue a disturbing-the-peace case against Steven Jeffries, the pyrotechnics operator who set off the fireworks Aug. 26 off the coast of Marina del Rey. The fireworks led to about 30 phone calls by residents in the coastal community complaining about the noise and the possibility that the sounds were actually gunfire.
One caller told the sheriff's department she enjoyed the fireworks, according to a Los Angeles District Attorney's office charge evaluation work sheet dated Sept. 24.
U.S. & World
The day's top national and international news.
The fireworks show was properly permitted by the fire department, and both the sheriff's department and U.S. Coast Guard were notified in advance of the display, according to the DA's office. A fire captain was also on site the night of the display, according to the work sheet.
"The conduct was permitted and monitored," Deputy District Attorney Amy-Hannah Broersma wrote in the work sheet. "Given the Coast Guard did not intervene when notified in advance, the fire department ratified the use of fireworks by permit ahead of time and the contemporaneous presence of fire department personnel the night of (the) incident, despite community inconvenience, it would be problematic to hold the suspect criminally liable for consequences of fire department permitted/monitored conduct."
The 26th birthday bash for Harden was held aboard the Fantasea Yacht, and among the 200 guests were Kim Kardashian and husband Kanye West, Kendall and Kylie Jenner, Kris Jenner and NBA players Trevor Ariza and Baron Davis.
City Councilman Mike Bonin and Los Angeles County Supervisor Don Knabe, both of whom represent the area, said they were outraged by the midweek midnight display. Knabe has called for an investigation to determine if more cooperation is needed between affected county agencies and the Coast Guard to prevent another similar incident.

Copyright CNS - City News Service