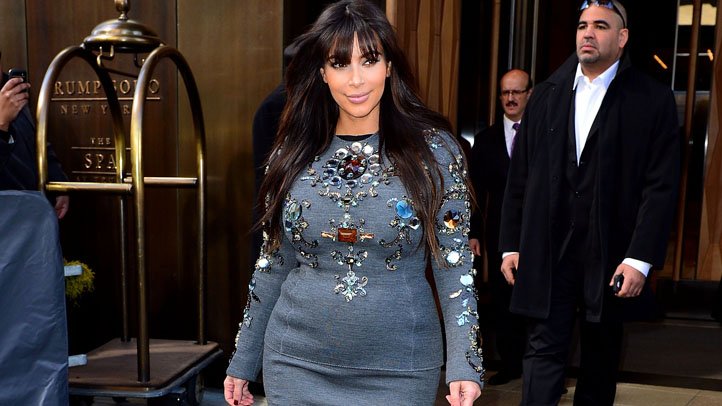 The wait is almost over.
Come Sunday, "Keeping Up With the Kardashians" fans will finally learn the gender of Kim Kardashian and Kanye West's baby.
"In the first episode," Khloe Kardashian Odom promised Kathie Lee Gifford and Hoda Kotb on Wednesday while chatting up the premiere of the show's eighth season on "Today."
U.S. & World
The day's top national and international news.
PHOTOS: Kim Kardashian and Kanye West's road to baby
But Khloe revealed that quite some time actually elapsed before it was known whether Kim was having a boy or a girl.
"It was crazy because we went to three different doctor appointments and the baby kept sitting, like, Indian-style," she said. "So we couldn't tell the sex and it was frustrating, so we were so happy to finally find out."
Unfortunately, Kanye wasn't around when the moment of truth occurred.
"He was at all the previous ones where we couldn't find out the sex of the baby," Khloe said. "So that was just the one he wasn't at. But we were videotaping it on our iPhones and everything...I think he had a concert."
In other words, there's no trouble in paradise.
"They're great," assured Khloe. "He's in L.A. now with Kim and they're great."
Tune in to the season premiere of "Keeping Up With the Kardashians" on Sunday, June 2 at 9 p.m. on E!
PHOTOS: Kim Kardashian's baby bump pics
Visit NBCNews.com for breaking news, world news, and news about the economy
Copyright E! Online