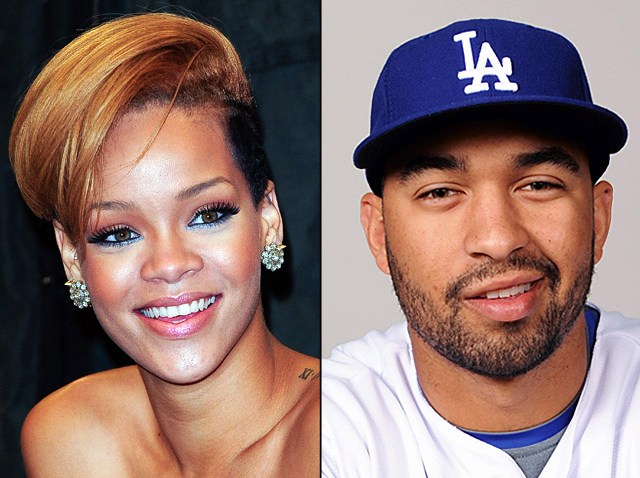 Not even the beautiful Rihanna can distract Dodgers star Matt Kempfrom his one true love, baseball.
The two were seen snuggling at a resort in Mexico last week, but the centerfielder said he's focused on spring training, not the umbrella babe.
"I can't get distracted by that," Kemp says in an interview on the L.A. Dodgers Web site of the paparazzi frenzy surrounding the Cabo San Lucas vacation. "When it's time to play baseball, that's my job. No distractions."
U.S. & World
The day's top national and international news.
Kemp, 25, said the Grammy winner is "just a friend, a good friend of mine."
Keeping baseball as his top priority has already paid off for Kemp, who just signed a two-year, $11 million contract.