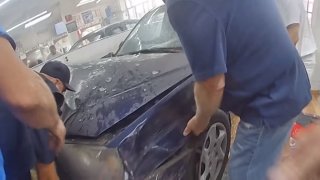 Police and bystanders freed a baby stuck under a car in Yonkers, New York, on Friday after an allegedly intoxicated driver drove through a storefront and trapped the infant.
Video released by the Yonkers police shows the incident, where the driver rammed into a parked car, then hit a woman carrying her child and drove straight into a barbershop with the woman on the hood of the car.
Read the full story at NBCNews.com.
U.S. & World
The day's top national and international news.