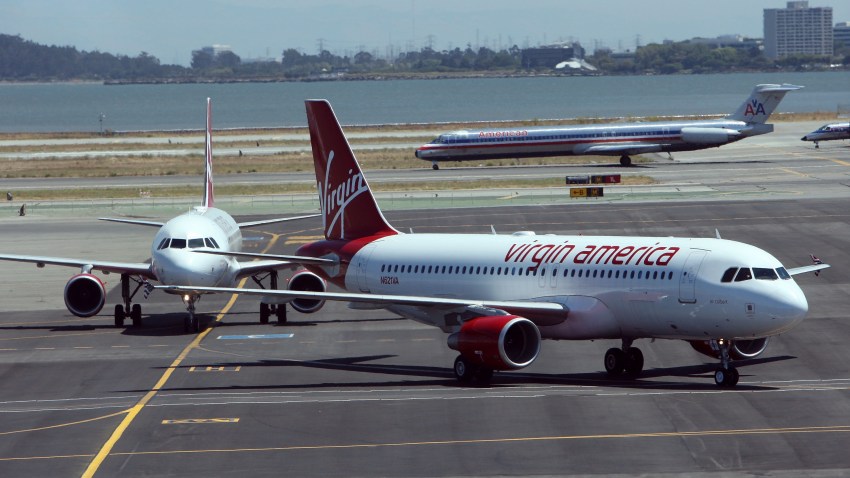 Passengers on three airlines — AirTran, Delta and Virgin America — will be able to harness the Internet for free during their holiday travels.
Google Chrome announced Monday it partnered with the three carriers to offer free Gogo Wi-Fi on domestic flights, from Nov. 20 through Jan. 2, 2011.
"These participating airlines have outfitted their entire domestic fleet with Gogo Inflight Wi-Fi," Google's statement said, "and we expect more connected passengers this holiday season than ever before."
U.S. & World
The day's top national and international news.
David Cush, president and CEO of Virgin America, said in-flight Wi-Fi is a key factor with travelers who book tickets with his airline. "We saw a jump in the number of guests logging on after last year's free Wi-Fi gift," Cush said in a statement, adding he expects another increase this year. "Once people try Wi-Fi at 35,000 feet they rarely go back."
Related: Travelers want free Wi-Fi, but spotty service prevails
Vote: How important is free Wi-Fi when you travel?
Related: Wi-Fi gets ready to take itself to the next level
Related: Tips for better Wi-Fi on the road
Delta claims it operates the world's largest fleet of Wi-Fi-enabled airplanes. "Our holiday promotion with Google's Chrome browser team allows us to offer our customers free Wi-Fi as a small token of appreciation," said Tim Mapes, Delta's senior vice president – Marketing, in a press release.
AirTran said it is pleased to offer free Wi-Fi to its passengers over the holidays, the carrier said in its press release.
Copyright MSNBC - MSNBC