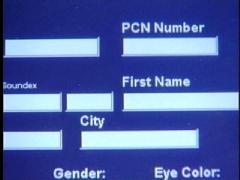 Donald Trump's attorney opposes unsealing some of the documents the Washington Post requested to be made public related to the Trump University class-action lawsuit, according to court documents filed Monday.
Rancho Palos Verdes Attorney Jill Martin has filed her opposition on behalf of Trump. According to the filing with the San Diego federal court where the November trial will be heard, Martin opposes unsealing some of the 52 documents "filed in support of and in opposition to" the class-action lawsuit. The documents consist of 1,200 pages.
According to court documents, the Washington Post's attorneys exchanged emails and phone calls with Trump's team after the newspaper had filed its "motion to intervene" in the case. Trump's counsel agreed to unseal all the documents with the exception of four, consisting of 153 pages, the record detail.
U.S. & World
The day's top national and international news.
The four documents are described in the filing as Trump University's (Tus) "Playbooks." The attorneys argue the documents contain "confidential trade secret information."
According to the court documents, although Trump University has stopped enrolling students, the information retains "its commercial value in the event TU starts enrolling students again, something it may do."
Calls to Trump's attorney's were not immediately returned Monday. Attorney's for the Washington Post told NBC 7 it did not have a comment on the recent filing.
The Post's motion to intervene was filed related to the older of the two lawsuits moving through San Diego courts, Cohen vs. Trump.
In the court documents, Martin argues the Post should not get to see what is in the documents because Judge Gallo has decided the documents contain "confidential trade secret information, which, if made public, would be harmful to TU's competitive standing." The documents detail that the Post's argument "completely misses the mark" when they argue the public interest in this case "somehow outweighs" Trump's.
Daniel Petrocelli, another of Trump's attorney, spoke to NBC 7 Friday about deposition taken of Trump. He said it would "not be a good idea" to release it to the public.
In the class action lawsuits, Trump University is accused of misleading students with unfulfilled promises of teaching them the secret to being successful in the real estate business. The allegations outlined in court documents include Trump University, which took in over $40 million, was fraudulent and deceptive. Students paid up to $35,000 for real estate seminars, according to court documents.
Trump denies the allegations in the lawsuits.