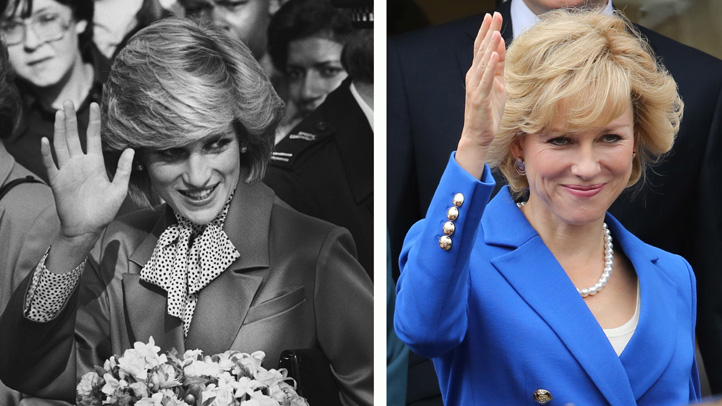 Princess Diana was an icon. And now she's the subject of a movie.
The trailer for Diana, the highly anticipated biopic on the Princess of Wales, has just been released and finds Naomi Watts pulling a Meryl Streep with what looks to be a note-perfect performance as the late royal, including her elegant hairstyle, natch.
The brief teaser kicks off with a stirring piano progression over a series of images, from Diana shaking hands with her devoted fans to a dazzling appearance on a red carpet to being surrounded by a phalanx of paparazzi as the most photographed woman in the world.
U.S. & World
The day's top national and international news.
NEWS: Meryl Streep remembers Margaret Thatcher
We then see Watts as the people's princess on a humanitarian mission for the Red Cross--all while being stalked by shutterbugs eager to snap pics of her love life and cash in on her fame.
The film, which chronicles Diana's relationships with British Pakistani heart surgeon Dr. Hasnat Khan (Lost's Naveen Andrews) and businessman Dodi Fayed, hits theaters sometime this fall.
PHOTOS: Movies from the future!
Copyright E! Online