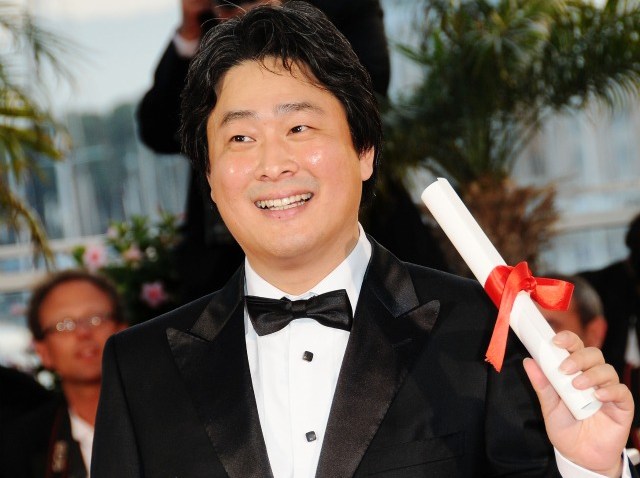 Now that the iPhone 4 has gotten cozy with Verizon, will its next stop be the multiplexes?

The first steps may have been taken by Korean director Park Chan-wook, known for unflinching and visually inventive films, who shot his latest entirely on an iPhone 4.

The 30-minute short, called "Paranmanjang" (Korean for "Ups and Downs"), was constructed soup to nuts using the smartphone, with Chan-wook reaching for his Apple device when scouting locations, filming actor auditions, and shooting the "making of" behind-the-scenes documentary. The film centers around a middle-aged fisherman who discovers the body of a woman in a lake, which triggers a metaphysical, perspective-shifting journey through the nature of life and death. Once again: The very nature of life and death. In a half-hour. On an iPhone.

Chan-wook made his name with critically acclaimed but often brutal films like the vampire drama "Thirst" (which won the 2009 Jury Prize at the Cannes Film Festival) and the revenge thriller "Oldboy" (the Grand Prix winner of the 2004 Cannes Film Festival, subject of a rumored American remake, and, yes, the movie where star Min-sik Choi eats a live octopus on camera in one of the story's "lighter" moments). The New York Times reports the budget of "Paranmanjang" to be around $130,000, a portion of which was shared by KT Corp., a wireless operator that is the exclusive distributor of the iPhone in South Korea.

A 5-minute behind the scenes documentary is currently available (unfortunately, untranslated) on YouTube, but currently there is no word on how exactly "Paranmanjang" is going to be distributed internationally. Somehow, we don't see iTunes missing out on this opportunity.