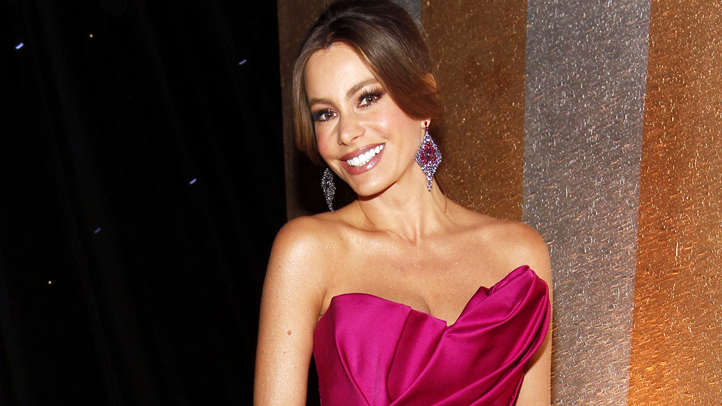 In case you were asking yourself how much money entertainers like Taylor Swift, Brad Pitt and Anne Hathaway are pulling down, wonder no more.
For its latest issue, Parade has come out with its annual "What People Earn" jobs survey, which also happens to include a list of 19 stars' estimated salaries.
So how does the average Joe's paycheck compare to the likes of Justin Bieber?
U.S. & World
The day's top national and international news.
Pretty meager, as you'd expect.
Modern Family kids negotiate salary raise
Recently turned 19, the teen idol raked in more than $55 million during 2012, most of that from album sales, touring and entrepreneurial endeavors like the new fragrance he recently launched.
Four years his senior, Swift, on the other hand, bested Bieber by $2 million with an income last year of $57 million, making her the third highest-paid woman in showbiz, behind Oprah Winfrey and Britney Spears. Adele meanwhile nabbed around $32 million thanks to earnings form her latest album, 21.
Acting-wise, the 49-year-old Pitt proved he's still A-list material with 2012 pay estimated at $35 million--no doubt helped by the $7 million he pocketed for appearing in those spoof-worthy Chanel No. 5 ads.
Channing Tatum packed a punch with $15 million due to the box office success of "Magic Mike," while Anne Hathaway's banner year not only garnered her an Oscar, but also $10 million on the strength of "The Dark Knight Rises" and "Les Miserables."
Brad Pitt's Chanel No. 5 ad debuts
On the tube side, "NCIS" star Mark Harmon scored $38 million, which is no surprise given how long that CBS drama has been on the air. "Modern Family" star Sofia Vergara's haul was $21 million, much of that coming from her hit comedy as well as her various deals with Kmart and Pepsi.
Perhaps the list's most interesting revelation was the $50,000 per episode 7-year-old Alana "Honey Boo Boo" Thompson and her family were pulling in for TLC's "Here Comes Honey Boo Boo." That may seem like a paltry sum, but according to the magazine, once the show became a huge hit, execs at the cable network tripled their salary.
For the full list of celebrity salaries, click here.
Copyright E! Online