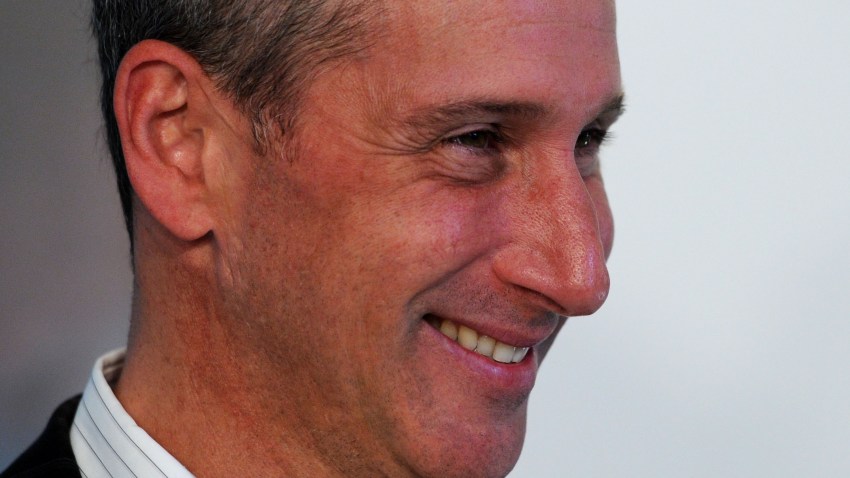 Adam Shankman's dance card is pretty full.
The director, choreographer and "So You Think You Can Dance" judge didn't have to pick just one new partner to tango with during his hiatus for the dance competition series – he's paired up with two of TV's hottest: "Glee" and "Modern Family."
Shankman's helming this week "Glee" highly anticipated tribute to "The Rocky Horror Picture Show" – but don't ask him to tease any tidbits. "There's nothing really I can tease about it because everything is online – Literally, everything is online."
U.S. & World
The day's top national and international news.
He's just a little more forthcoming about his "Modern Family" directing stint, which included shooting on location at Los Angeles' The Grove shopping center. "You can expect Mitchell to get the shock of his life and you can expect…I can't tell you!" he laughed. "The producers would kill me!"
"It was fantastic," he said of his experience on "Modern Family" (the episode airs in November). "I got to work with everybody. Everybody told me that, of course, they thought that it was going to be really, really funny. I thought it was just a blast working with them the week before I did the 'Glee' episode."
Shankman, who previously directed 2007's "Hairspray" and produced the 2010 Academy Awards, will next return to the big screen behind the camera, directing the film adaptation of the Tony-nominated musical "Rock of Ages."