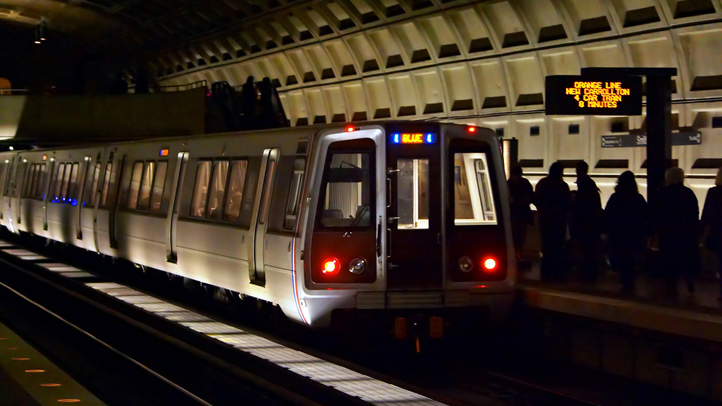 Scheduled track work will again cause delays on Metro this weekend.
Starting at 10 p.m. Friday, crews will be installing cables for the Silver Line extension to Dulles International Airport, and that will affect Orange Line service through the weekend. Buses will be replacing Orange Line trains between East Falls Church and West Falls Church, and Metro says it could take 20 minutes longer than normal to get through that area.
On the Red Line, maintenance work will have trains sharing a single track on two stretches: between Grosvenor and Medical Center and then again between Judiciary Square and Rhode Island Avenue.
And on the Blue Line, trains will be single-tracking between Stadium Armory and Addison Road.
There's no work scheduled this weekend on the Green or Yellow lines, but the Navy Yard station will close at 10 p.m. Saturday night for a security drill.
Copyright WAMU 88.5 - American University Radio. All Rights Reserved.
Copyright WAMUo - WAMU