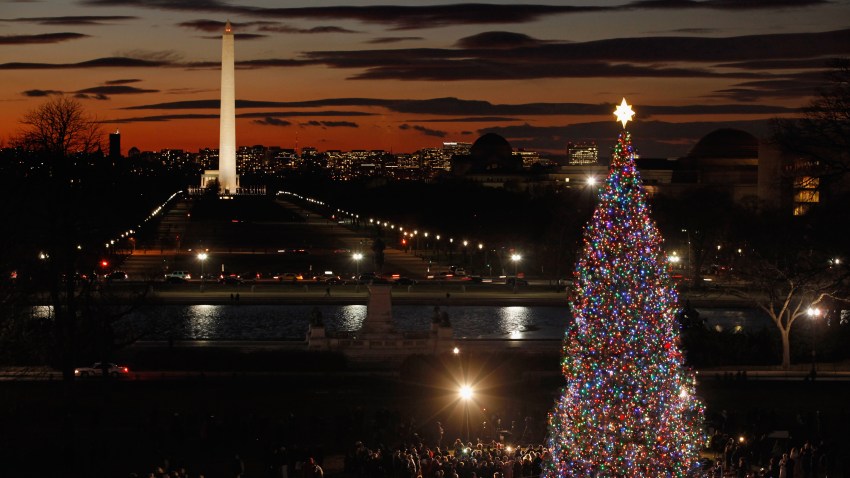 Around this time of year, the debate rages in churches and shopping malls and on the Loudoun County Courthouse lawn: Jesus or Santa?
But here in Washington, there's another argument: Maura Sullivan or Steve Earle?
There could hardly be two songs more different than local artist Sullivan's "Christmas Eve in Washington" and folk rock singer-songwriter Earle's "Christmas in Washington." One is a traditional -- and yes, corny -- holiday song; the other a political rant set to a mellow tune.
"It's snowing tonight in the Blue Ridge, there's a hush on the Chesapeake Bay, the chimneys are smoking in Georgetown, and tomorrow is Christmas Day," sings Sullivan. "The Tidal Basin lies quiet, the tourists have found their way home, Mr. Jefferson is standing the midwatch, and there's a star on the Capitol Dome."
Hokey but pretty. Contrast that with Earle's opening lines, in his Clinton-era song:
"It's Christmastime in Washington, the Democrats rehearsed, gettin' into gear for four more years, things not gettin' worse. The Republicans drink whiskey neat and thanked their lucky stars. They said, 'He cannot seek another term, there'll be no more FDRs.'"
Sullivan's song features paeans to freedom and family, and a "joyous wish to you" for "peace, love and laughter to last the whole year through." Earle invokes Woody Guthrie, "proud red banners," Joe Hill, and Martin Luther King.
Maybe the only thing the songs have in common is that Sullivan mentions a lot of Washington landmarks, while Earle name-drops Malcolm X -- who we have a park named for.
So which one represents us best at Christmastime? You decide:

Follow P.J. Orvetti on Twitter at @PJOinDC