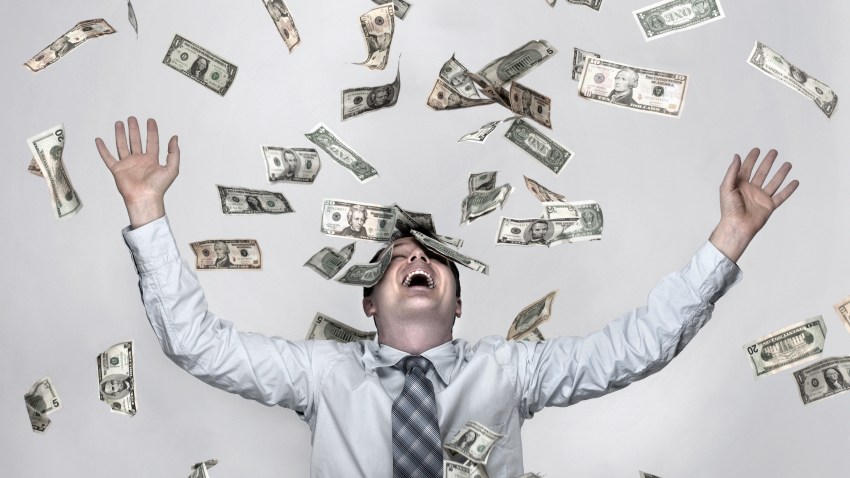 "What do you make?" It's not exactly Washington's favorite conversation starter.
Try: "What do you do?" Then give the wrong answer and it's likely the conversation you just started with that charming stranger will suddenly STOP. After all, the Washington metro area is nothing if not notorious when it comes to knowing all the right people.
But if you're wondering what people make, fugheddaboutit. A woman on a second date is not likely to respond positively when you semi-casually say, "So, I suppose we should talk about finances..." Yeah, sure. Bye-bye!
Still, "has there been a time in recent history when a paycheck — any paycheck — seemed more precious than now," as The Washington Post so aptly asks?
With unemployment near 10 percent, probably not. But looking at the WashPo's roundup of salaries in the D.C. area may make you realize, hey, you're not doing so bad.
If you've got a job, it's likely you're at least making more than Paul Strauss, who's serving as Shadow Senator from the District, lobbying Congress on D.C.'s behalf and making the grand sum of $0. (We'd like to know how anyone lives on zero income, but then again, this is D.C....)
The survey may also make you re-think your position in life - er, career.
Our favorite example: Scott Simon. The semi-effeminate sounding host of National Public Radio's Weekend Edition Saturday brings in a bit over $300,000 a year. Of course, we know he works hard for the money, but like the WashPost said, we can't help feeling envious. If only we had done an official NPR internship or moved to a small town to do stand-ups from the cow fields...
But really, we have no reason to complain, or delay any longer. Here's a look at the some of those in the top five on D.C.'s food chain:
$9.9 million -- J.W. Marriott, Jr., CEO, Marriott International
$9 million -- Alexander Ovechkin, hockey player/superstar, Washington Capitals
$3.1 million -- Thomas J. Donohue, President and CEO, U.S. Chamber of Commerce
$2.1 million -- Edwin Zechman, President and CEO, National Children's Medical Center
$1.3 million -- Frank J. Fahrenkopf Jr., President and CEO, American Gaming Association
...as well as those working hard on the other end of the scale:
$20 a day -- Jimmy McKennelly, panhandler
$150 a day -- Turner Kittel, pedicab driver
$9,000 -- Jim Rubin, Abraham Lincoln portrayer
$12,000 -- Tensay Desalgn, part-time cab driver
$20,600 -- Ana Rivera, child care teacher assistant