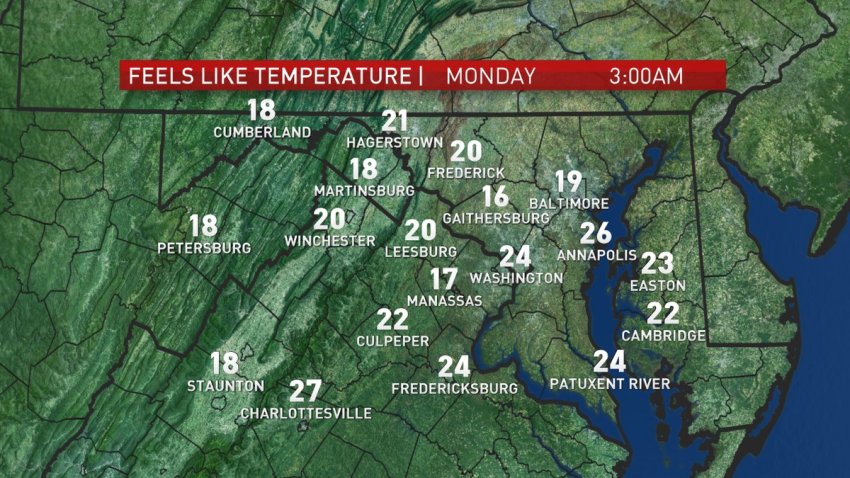 The District of Columbia has activated a hypothermia alert due to plunging temperatures.
The alert was activated at 7 p.m. Sunday. Temperatures dipped down to 30 degrees, with winds up to 20 miles per hour and gusts as high as 46 miles per hour.
Hypothermia alerts are activated when the temperature is expected to go below freezing.
To request shelter transport for D.C. residents who are homeless, contact the Shelter Hotline at uposh(at)upo.org, (202) 399-7093, 211, or 1-800-535-7252.
Copyright AP - Associated Press