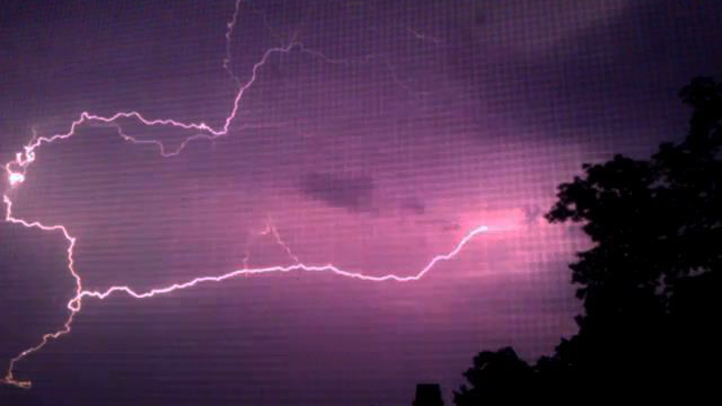 The number of Virginia fatalities related to the weekend's severe storms has climbed to 11.

Gov. Bob McDonnell's office said Tuesday that a fatality in Loudoun County can be attributed to the severe weather. State officials previously confirmed 10 other storm-related fatalities: two in Albemarle County, two in Bedford County, one in the city of Chesapeake, three in Fairfax County, one in Montgomery County and one in the city of Roanoke.
There have been six storm-related deaths in Maryland and one in the District.
More than 290,000 homes and businesses across Virginia remain without electricity as crews work to repair power lines and equipment damaged by severe storms.

Appalachian Power says 137,215 customers lacked electricity Tuesday morning. More than 21,000 outages were in Lynchburg, the most in Appalachian Power's service area.

Dominion Virginia Power's outage map shows 131,786 outages, including 80,425 in northern Virginia. Electric cooperatives report 21,330 outages.

The utilities say it could take the rest of the week to fully restore power. At the height of the outages more than 1.2 million homes and businesses lacked power.
Check the latest power outage numbers across the region by clicking here.
Copyright AP - Associated Press