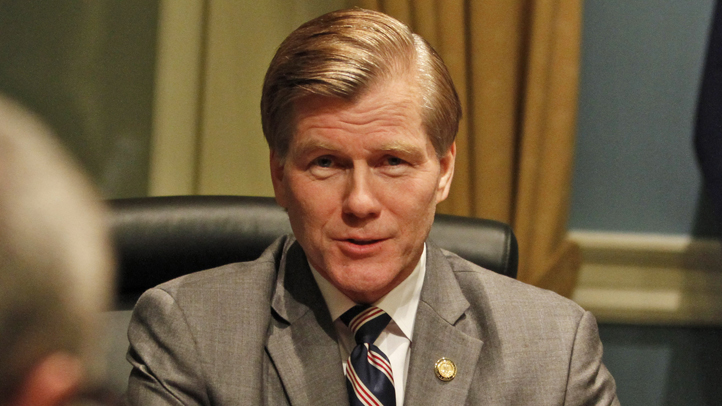 This was to be the year the Virginia GOP stayed away from explosive political issues. Just last year, the state party was accused of pushing extremely socially conservative measures targeted at women.
Gov. McDonnell's national image took a beating when he supported the "transvaginal ultrasound" bill and, with a focus on substantive issues like transportation and education, he is banking on this year to help build back his national profile.
But just two weeks into the 2013 session, the Senate Republicans are being accused of playing racial politics after they unexpectedly introduced a bill Monday to redraw Senate district maps in favor of their party when they knew a Democrat Senator would be attending inauguration. The Virginia Senate is split evenly between both parties, so with one Senator absent, the bill passed.
On Tuesday, Gov. McDonnell issued a rebuke to his fellow Republicans, saying "I'm not happy about the things that have happened." "What I've said is that this session should be about education and transportation, not redistricting and other things," he said.
Democrats took to the floor on Tuesday and accussed the GOP of practicing "plantation politics" and, according to the Virginian-Pilot, called the party out for passing the new map "under the guise of being good to black folks." If necessary, Democrats are expected to file suit against the new map alleging discrimination or claiming a violation of state law because the GOP "redistricted" outside the 10-year census cycle.The Senate bill was an unexpected overhaul of a House bill that made minor technical adjustments to the district map.
So why are Republicans being charged with racial discrmination for creating a map that helps their party? The new map packs black voters into one district in Southside Virginia while redrawing at least seven other Democrat stronghold districts to lean more Republican. Republican leaders sold the bill as creating a new black district (likely yielding a new black senator), which further angered Democrats because the Republicans conducted the vote when Sen. Henry Marsh, a former Civil Rights leader and arguably the most prominent black Democrat in the Senate, was attending inauguration on MLK day.
Last night, the Washington Post editorial board strongly urged Gov. McDonnell to announce his intention to veto the map if it gets to his desk.
And shame on Republicans for continuing their campaign to transform the General Assembly into a nasty, underhanded clone of Congress. Of course, Democrats are dead set on retaliating, and who can blame them? They could, for example, blow up everything by using their votes in the Senate to block Mr. McDonnell's proposals to reform public education and transportation funding. They could also block passage of the budget.

That's why Mr. McDonnell, who professes not to have known about his fellow Republicans' subterfuge until it was carried out, should immediately announce his intent to veto the map. Failing to do so will only invite legislative paralysis, subvert his own proposals and inalterably stain his legacy. The sooner he acts, the better.
IN OTHER NEWS:
* Meet the unlikely Republican behind the redistricting drama
* McDonnell lists road projects he'd fund with $3 billion
* Ken Cuccinelli compares his fight against the contraception mandate to Martin Luther King Jr.'s.
* Kenyan McDuffie wants to mandate campaign finance training
* And Mary Cheh wants mugshots to be made public
* Measure would boost Maryland minimum wage to $10 an hour
* D.C. parents could be charged if teen misses too many days of school
* O'Malley tries again for offshore wind energy

* Virginia bill to protect cyclists from "dooring" passes Senate