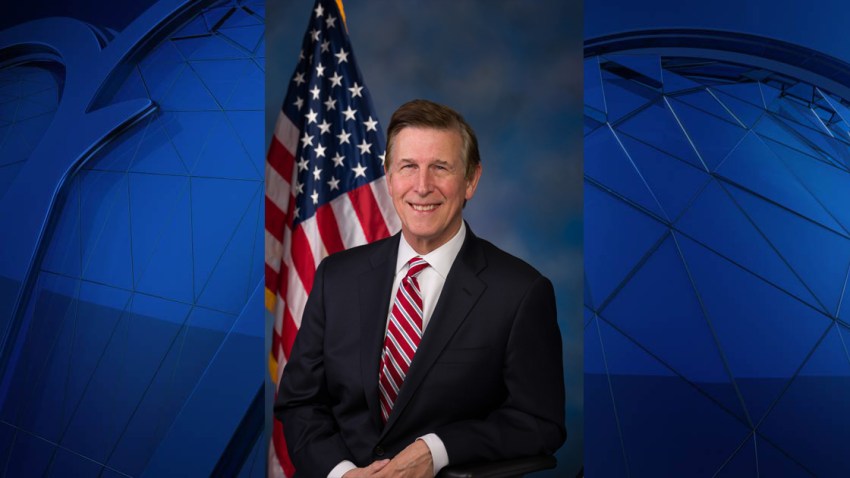 Virginia voters headed to the polls Tuesday to select not just the next president, but also some new local leaders. They also had to decide whether to approve two amendments to the state's constitution and ballot initiatives.
Virginia's 8th Congressional District
Rep. Don Beyer has won his race to stay in the U.S. House of Representatives.
Beyer, a Democrat, won 68 percent of the vote for Virginia's 8th District seat. Charles Hernick (R) won 28 percent of the vote. Julio Gracia took 4 percent of the vote.
This will be Beyer's second term. He was formerly Virginia's lieutenant governor, and ambassador to Switzerland and Liechtenstein under President Barack Obama.
Virginia's 8th District includes Arlington, Alexandria, Falls Church and parts of Fairfax County.
Right-to-Work Amendment to Virginia Constitution
Voters declined to enshrine Virginia's current right-to-work law as an amendment to the state constitution.
The results said 53 percent of voters rejected the measure. Forty-seven percent of voters approved it.
The state's current law bans employers from requiring union membership or from denying non-union members the right to work. The proposed amendment would place the provisions of this law into Virginia's constitution.
Virginia's 10th Congressional District
Rep. Barbara Comstock, a Republican, will keep her U.S. Senate seat after fending off challenger LuAnn Bennett, a Democrat.
Comstock won 55 percent of the vote. Bennett won 45 percent.
The freshman Republican's fight to retain her office has been seen as a bellwether for how Democrats and Republicans will fare in this election.
Virginia's 10th District includes parts of Fairfax County, Loudoun County and farther west toward the West Virginia border.
Property Tax Exemptions for Survivors of First Responders
Virginians were asked to vote on property tax exemptions for the surviving spouses of emergency service providers who died in the line of duty.
The results said 80 percent of voters approved the measure. Twenty percent opposed it.
The amendment will give localities the option of removing property taxes for the surviving spouses of any law enforcement officers, firefighters, search-and-rescue personnel, or emergency medical services personnel killed in the line of duty.
There is a current law, but it only extends to spouses of veterans with 100-percent service-connected, permanent and total disability, as determined by the U.S. Department of Veterans Affairs.
In all cases, the exemption is not valid if the surviving spouse remarries.
Arlington County Board
Democrat Libby Garvey is up against challenger Audrey Clement, an independent, for the Arlington County Board.
Although Garvey is the current board chair, there is no guarantee that, if re-elected, she would be chair again. The board votes on that appointment at its annual meeting in January.
Arlington County Board members serve staggered four-year terms, according to the county's website.
Fairfax County Meals Tax
Fairfax County, Virginia, voters rejected a referendum on whether to tax prepared foods and restaurant meals.
The results said 56 percent of voters rejected the measure. Forty-four percent of voters supported it.
The tax would have applied to restaurant meals and already-prepared foods at grocery stores, such as items from hot food buffets and salad bars, but not groceries and food from vending machines.
If approved, the tax would have been up to 4 percent, but Fairfax County's Board of Supervisors said it would hold public hearings to establish the rate.
Stay with News4 and NBCWashington.com for updates on this developing story.