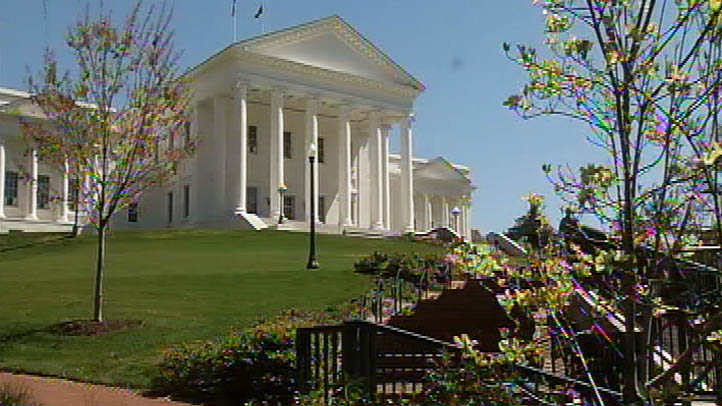 A Republican-dominated Senate committee narrowly killed a bill Thursday that would have barred state-funded abortions for poor women carrying mortally deformed fetuses.

But the panel blocked bids to repeal Virginia's year-old laws mandating pre-abortion ultrasound exams and to hold abortion clinics to the same architectural regulations as new hospitals.

On an 8-7 vote, the Education and Health Committee killed legislation to deny public funding for Medicaid patients whom doctors have told have little or no chance of delivering babies that can survive after birth.

The measure failed after Sen. Harry Blevins, R-Virginia Beach, who joined the committee's seven Democrats after hearing nearly an hour of often graphic testimony and emotionally freighted arguments.

The bill's sponsor, Sen. Tom Garrett, R-Louisa, said it would not deny women access to abortion but conforms policy in Virginia to federal law by denying public funding for it.

"There's been much talk about the limiting of access," Garrett said. "I ask you at what point the term access became something paid for by someone else?"

Garrett said he was offended a year ago when an abortion rights backer talked about prenatal defects that were "tragically incompatible with life." The term, he said, evokes American "eugenics" programs in the 1920s that forced the sterilization of people deemed undesirable and Nazi Germany's genocidal pogroms a decade later in a quest for "the master race."

Against that emotional backdrop, dialogue between Garrett and the bill's Democratic critics -- including Sen. Ralph Northam of Norfolk, a pediatric neurologist running for lieutenant governor -- was often tense and biting.

"Do you know how many abortions were done in 2012 under this (law)," Northam asked Garrett, who guessed a range from 9 and 14.

"There were seven," Northam said. "Do you know what the cost, senator, to the commonwealth was for those seven abortions?"

"Enlighten me," Garrett replied tersely.

"It's $4,544," he snapped. "You made a comment, senator, that you would not be the judge of what is incompatible with life. I respect that, but would you agree that a physician such as myself could assess a fetus and determine whether that fetus was incompatible with life from a medical condition?"

"I reject the notion that one human being can judge what is and isn't compatible with life," the former prosecutor said. He claimed that under Virginia's law, Helen Keller could have been aborted at taxpayer expense, a contention Senate Democratic Leader Dick Saslaw vehemently rejected.

Witness testimony at times was wrenching.

Mike Dennehy, a father of 12, testified with his 8-year-old daughter Hope -- one of eight adopted children, four of them born with afflictions that he said would have permitted their abortions. Hope was born without arms or legs.

"Miss Hope every day in her school gives the students and teachers around her her name, Hope. She's the light of our life, she's the light of the school she's in," Dennehy said.

Opponents of the bill -- including three doctors -- testified that Virginia's law doesn't apply to disabilities that supporters of the bill had cited.

"We are talking about fetuses without lungs, without brains, without vital organs compatible with life," said Dr. Wendy Klein. "We are talking about wanted pregnancies with tragic outcomes."

Alena Yarmosky of the abortion-rights advocate NARAL Pro-Choice Virginia spoke of her own bitter decision to terminate a pregnancy last January when she and her husband learned that what would have been their firstborn had severe spina bifida and no chance to survive after birth.

"I was an emotional wreck. I could not believe this was happening to us," Yarmosky said. "I can't imagine any woman going through this and being told she had no options because she had no funding."

"I would have wanted to die rather than to allow my baby to suffer," she said.

Northam and Sen. Barbara Favola failed to sway a Republican and advance legislation to repeal the law requiring ultrasonic scans of a woman's abdomen before abortions. Last January and February, the bill triggered angry protests by women's groups and others on Capitol Square while late-night television comedians lampooned Virginia and particularly Republicans over the measure.

Northam said the General Assembly had achieved the ultimate intrusion into private lives by taking discretion over the scan out of the hands of physicians and patients.

"This isn't about informed consent. This is about political interference and government coercion," Klein said.

Victoria Cobb, president of the conservative Family Foundation, praised the new law for allowing women "to see their unborn child prior to making an irreversible life-altering decision."

While ultrasound exams were standard before the law, she contended "abortionists were hiding the images from women to prevent the possibility that women might change their mind and reduce profit."

Northam bristled.

"To say a doctor would withhold information to improve profit is truly insulting," Northam said, turning to look over his right shoulder and glare at Cobb, "and I would hope you would apologize."

Efforts to repeal abortion clinic building regulations adopted last year died on the same partisan vote. Sponsor Mark Herring, D-Loudoun, said the requirements do nothing to improve safety while making abortion less accessible and more expensive. Family Foundation spokesman Chris Freund, however, said that building inspections of 20 abortion clinics after the new regulations took effect found more than 100 violations.
Copyright AP - Associated Press