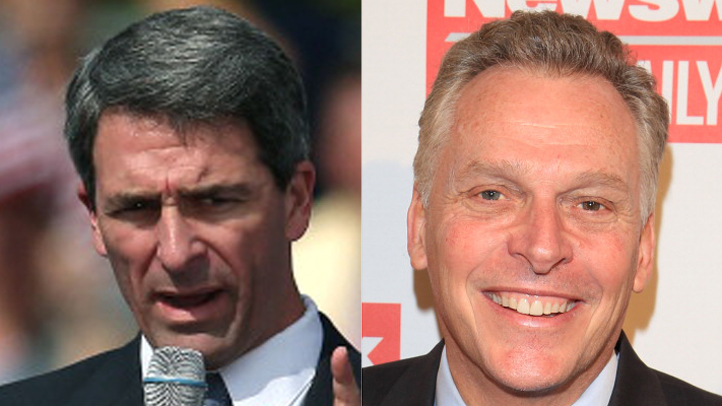 Virginia gubernatorial hopeful Terry McAuliffe told attendees at a jobs summit in the traffic-plagued Hampton Roads region that improving the state's transportation network would spur job creation, while his Republican rival touted restructuring the state's tax code as the path toward economic growth.
McAuliffe and Ken Cuccinelli appeared Tuesday at the Norfolk Waterside Marriot at an event hosted by Tidewater Community College.
Among other things, McAuliffe said he supported widening Interstate 64 and U.S. 58, as well as expanding light rail in Norfolk and bringing it to Virginia Beach. The Democrat also noted that he supported GOP Gov. Bob McDonnell's recently passed transportation plan.
Cuccinelli said reducing personal and business income tax rates would make Virginia more competitive with other states.
Copyright AP - Associated Press