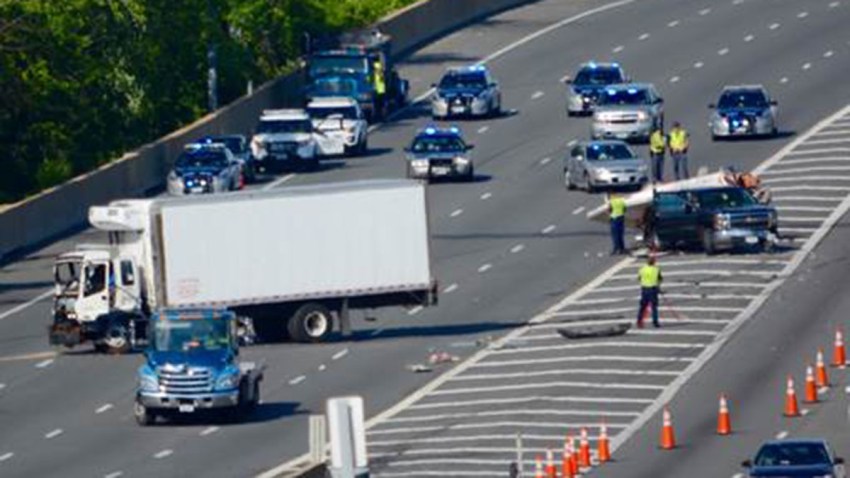 One man has died and another man was injured after a crash involving a box truck on the Capital Beltway Inner Loop in Fairfax County, Virginia, police said.
Just before 4 p.m. Saturday, a pickup truck towing a boat pulled off on the median area at the split of westbound I-495 and I-95 South/I-495/I-395 North in Springfield, Virginia State Police said.
Two men were outside the pickup truck, working to re-secure the boat on the trailer, when a box truck drifted into the median area and struck the boat and Leonard Schultz, 52, according to state police. Albert Schultz, 24, was also struck during the impact of the crash.
Both men were taken to Fairfax INOVA Hospital with life-threatening injuries.
Leonard Schultz died at the hospital, state police said a few hours after the crash. Leonard Schultz was Albert Schultz's uncle, state police said.
The driver of the pickup truck was not injured.
The box truck driver, Carlos Alberto Garcia, 42, was not injured. Garcia has been charged with reckless driving.
A Fairfax County Public Schools spokeman said Leonard Schultz, was a special education teacher at James Madison High School in Vienna, Virginia. He was also the high school's varsity football coach.