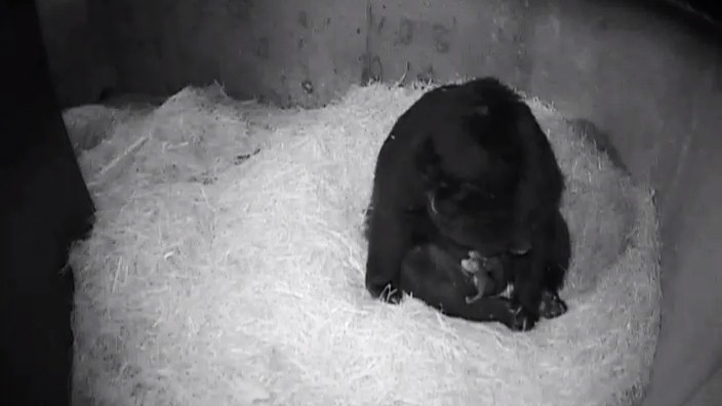 The National Zoo's 6-year-old Andean bear Billie Jean gave birth to twins early Thursday -- very early Thursday. The cubs made their grand entrances at 12:01 and 12:02 a.m., respectively.
The news went out to expect twins earlier this month, after zoo vets spotted two amniotic sacs on an ultrasound in November, and fetal development in three subsequent ultrasounds.
Keepers say that Billie Jean demonstrated behavior similar to the last time she gave birth, in January 2010. In particular, her appetite decreased, she built a nest, and started spending more time indoors.

The zoo says Billie Jean will stay inside with her cubs for the time being. If they are healthy, the bears will venture out into their yard in the spring.

Andean bears are one of the world's most endangered bear species. Newborns have a high mortality rate for newborn cubs, and the zoo says the captive population has experienced a lull in the past six years.
These cubs are the only surviving Andean cubs in a North American zoo since Billie Jean's first cubs were born in 2010. Before that, Billie Jean herself was the most recent.
Billie Jean's first cubs were named Bernardo and Chaska via an online poll. Keepers described those cubs as showoffs and said they were extremely playful. They liked to wrestle, even with their mother. Spectators said they had zero wins in that column.
The father of all four of Billie Jean's offspring, Nikki, was euthanized in August after being treated for squamous cell carcinoma, an aggressive type of cancer.
---
You can watch the cubs in Billie Jean's den via live webcam here.
Copyright AP - Associated Press