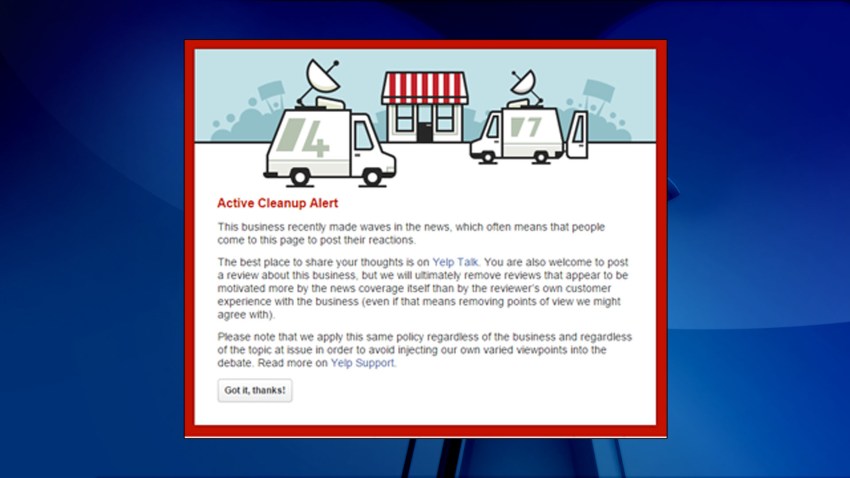 A newly opened Washington, D.C., restaurant has just two-and-half stars on Yelp, but the negative reviews have more to do with an article in The Washington Post than the food.
Tadich Grill, one of the oldest restaurants in the country, recently opened its second location on Pennsylvania Avenue in Northwest D.C. But the restaurant is already facing intense scrutiny after the owners' estranged daughter shared allegations of racism in a recent interview with The Washington Post.
Terri Upshaw said her parents disowned her in the 1980s because she dated – and later married – NFL Hall of Famer Gene Upshaw, a black man. Upshaw played for the Oakland Raiders for 15 years.
"He told me that's it — you're out of the family. Change your last name, and don't ever call us again," Upshaw said of her father's reaction to her plans to move to D.C. with her then-boyfriend.
Terri Upshaw said she hasn't spoken to her family in decades, telling The Post her family ignored her at her grandmother's funeral and never reached out when her husband died of pancreatic cancer in 2008. She said the family has never met the couple's two sons.
Within days of the article being published, negative reviews flooded the restaurant's Yelp page.
"I cannot with good conscience support or aid in the profit of a restaurant owned by individuals who knowingly continue the cycle of hate and racism in this country," a reviewer named Candice M. wrote.
Another reviewer, Alex A., said, "If you're dining here, you're supporting a racist family that disowned their daughter for marrying a black man. Eat somewhere else."
Following the intense backlash, Yelp posted an alert warning readers that reviews of the eatery may not reflect the experience of actual customers.
"This business recently made waves in the news, which often means that people come to this page to post their reactions," the Yelp post read.
Yelp says it will remove reviews that "appear to be motivated more by the news coverage."
News4 has reached out to the Tadich Grill and is awaiting comment.