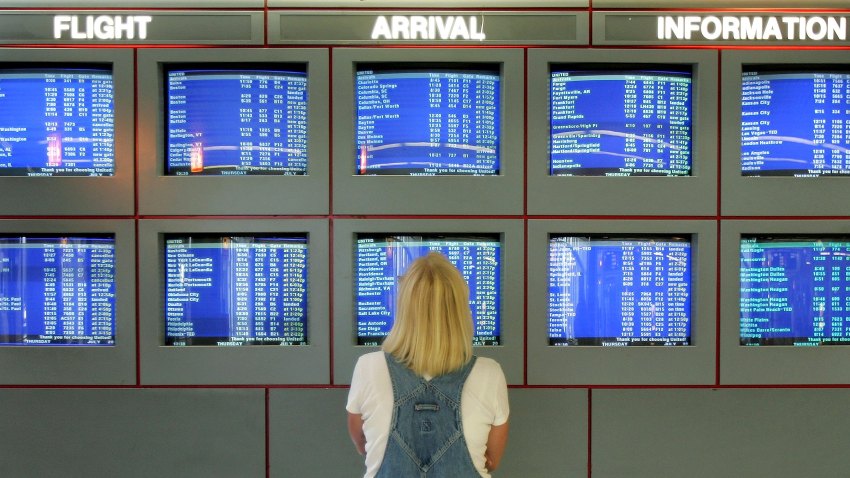 Dulles International Airport reported departure delays of 61 to 75 minutes due to thunderstorms Wednesday evening.
The National Weather Service issued a severe thunderstorm watch for Charles and St. Mary's counties in Maryland and Prince William, Fauquier, Rappahannock, Culpeper and Stafford counties in Virginia.
Baltimore-Washington International Thurgood Marshall Airport experienced departure delays of 91 minutes to an hour and 45 minutes and Ronald Reagan National Airport was experiencing departure delays of 16-30 minutes.
All three airports were experiencing arrival delays of about 15 minutes, and the departure delays could be increasing.
Initially the watch was issued until 8 p.m., but it was canceled before 6 p.m. News4 meteorologist Veronica Johnson predicted the storms would move out of the D.C. area by 7 p.m.
Weather Links: