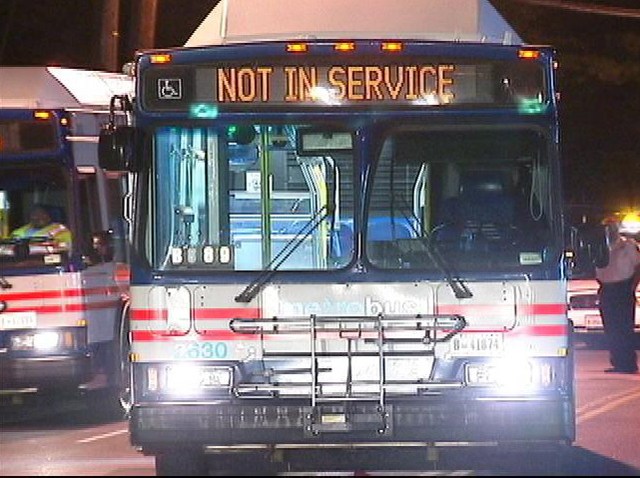 There could be some delays for anyone using Metrobus service today.
The potential slowdown stems from safety concerns brought up by the system's drivers.
In the last two weeks, three drivers have been assaulted on their bus routes. Because of that, the drivers' union is asking Metro to add transit police officers to more bus routes.
While some operators may refuse to drive today altogether, others plan to take more time to inspect their buses at the beginning of their shift.
Their biggest concern, they say, is the two-way radios installed on buses. Though a Metro spokesperson says the radios are monitored as part of a bus's on-board computer system, some drivers want to perform manual radio checks themselves. Those checks could add to the allotted 10-minute inspection period and put some drivers behind schedule.
The drivers say the extra inspections are important because if there is ever an incident on board their bus -- but no police officer -- the radio is their "lifeline."
Metro officials met with union leaders Wednesday and told NBC Washington they are aware of the concerns and are working to add police officers to more routes around the Washington area.