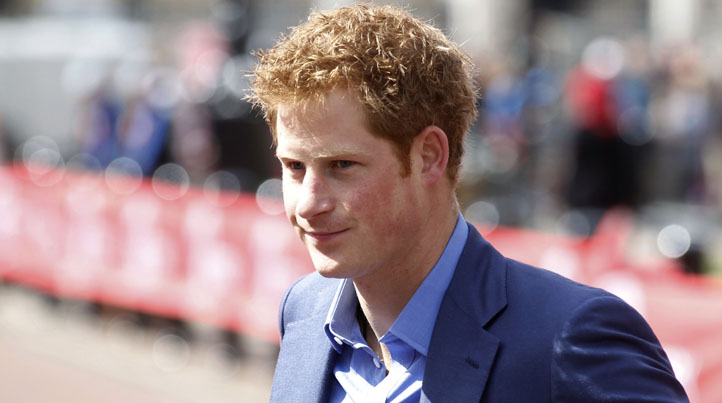 Britain's Prince Harry will begin his week-long trip to the United States with two days in the D.C. area.
On Thursday, Prince Harry will begin his visit with a trip to Capitol Hill. There, he'll tour an exhibit sponsored by the HALO Trust, a group that works to clear landmines and other dangerous war debris.
Harry announced he would become a patron of the charity last month; his mother, Princess Diana, had also been involved with the group, Hello magazine reported. Cindy McCain, who serves on the board of the charity, will join Prince Harry.

Later Thursday, the prince will attend a reception and dinner at the British Embassy on Massachusetts Avenue.

On Friday, Prince Harry will lay a wreath at the Tomb of the Unknown Soldier at Arlington National Cemetery, and another in Section 60, the burial ground for military personnel killed in Iraq and Afghanistan.

He'll then visit Walter Reed National Military Medical Center, where he'll receive a private briefing on recent advances in prosthetics and visit wounded warriors.
Prince Harry's trip also includes stops in Colorado for the Warrior Games -- in which injured servicemembers compete in sports such as archery, cycling and wheelchair basketball -- before traveling to New York and New Jersey, where he'll meet with Hurricane Sandy victims and attend other events.