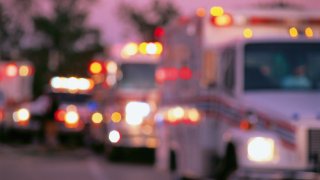 Eleven people were taken to hospitals after a crash on Interstate 495 on Saturday in Prince George's County, authorities said.
At around 8:16 p.m., first responders were called to the outer loop of I-495 prior to Route 50 for a "multi-vehicle collision," the Prince George's County Fire/EMS Department said. 
The victims suffered minor injuries, the department said.
Authorities warned that drivers should "expect a major impact on traffic in the area."
Maryland State Police were investigating the crash.
NBC Washington is working to learn more about this developing story.