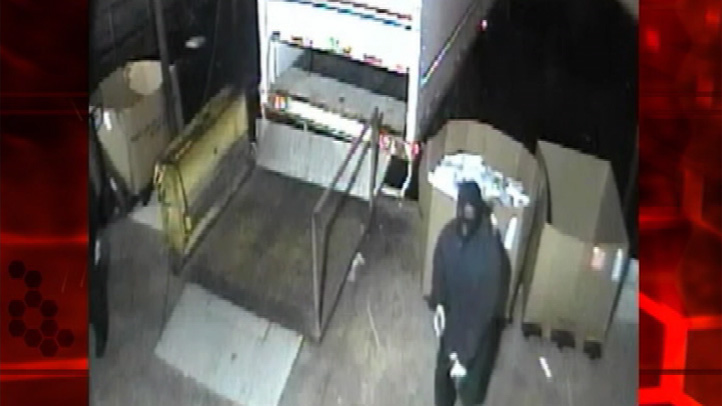 A postal worker was robbed at gunpoint around 5:30 p.m. Thursday -- the same day that the U.S. Postal Inspection Service released surveillance video and police sketches of two separate armed robberies that happened last year.

Two men with a gun robbed the man of postal funds as he got out of his car outside the Mt. Rainier, Md., post office. No one was injured, and the robbers got away.

The investigation continues, and it's not clear whether this case is linked to the two incidents from 2011.
Video from the Suitland, Md., post office taken in September shows two men dressed in black and wearing masks. At least one robber is seen carrying a handgun.

Investigators say the weapon was used to threaten a postal worker alone in the store.

"They walked up on him and told him not to make a sound," said Postal Inspector Lori McCallister. "They actually put their hand to their mouth and made the sign for shush."

Investigators say the crooks got away with an undisclosed amount of money.

"It's just kind of weird," said Suitland resident Stacey Smith. "Now everyone has to watch their back. If they are robbing post offices, they can rob anybody."

In another armed robbery at the Fort Davis post office on Alabama and Pennsylvania avenues SE last July, authorities say a female worker was held at gunpoint by two men. The victim provided police with details to composite a sketch of her attackers.

McCallister says the armed robbers took postal equipment that can be used to impersonate a postal employee.

"They can pose as postal employees, which is upsetting to us," she said. "...We're not certain as to what their exact motive is, but it definitely is to get some sort of funds or property from the Post Office and they are willing to display handguns to get it."

No employees were seriously injured in the robberies.

The Postal Service has implemented a policy to ensure employees are not alone in the post office.

They're also offering a $40,000 reward in each case. Anyone with information should call 202-636-1479 or 877-876-2455.