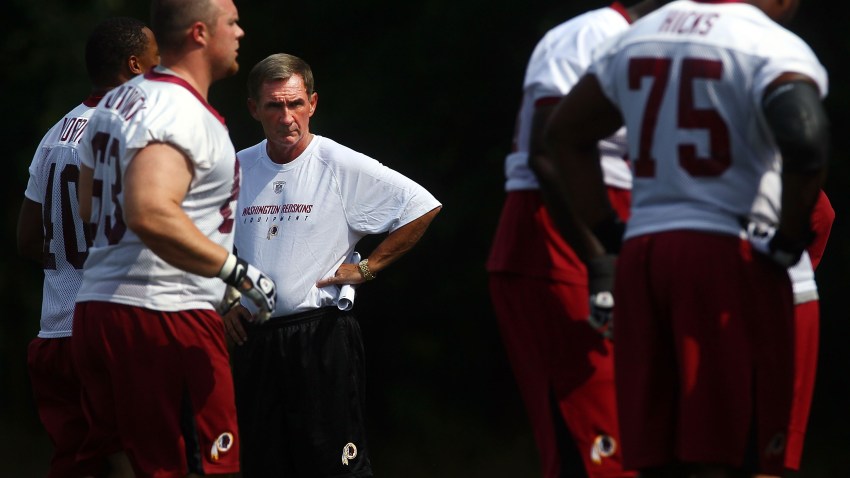 Earlier this year, Dan Snyder told the Washington Post that he was considering moving the Redskins headquarters and practice facility out of Ashburn, Va. At the time, he had met with architects but did not have specific land in mind.

Maryland's Prince George's County is now offering its services.

According to the Washington Business Journal, the Maryland Stadium Authority will "consider a request to allot $25,000 for a market and economic analysis of moving the Redskins from Loudoun County to Prince George's."

The notion makes sense, as FedEx Field is currently in Prince George's.

It would be a financial hit for Loudoun County, which benefits from the Redskins' presence to the tune of $1 million, but the existing facility is aging and needs to be updated. They are currently the only cold-weather NFL team that doesn't have an indoor practice facility or bubble-covered field.

While Snyder has been known to spend money foolishly, the investment in a new practice facility would be a good one.

We don't expect Loudoun to let the Redskins go very easily, though. We're pre-ordering our T-shirts for the "Team Virginia/Team Maryland" battle.

Questions, comments or tips? Email Sarah at sarahskogod@gmail.com. You can also follow her on Twitter (@sarahschorno).