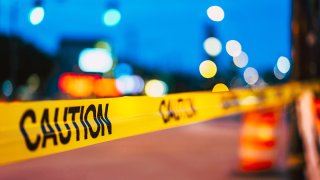 A man died in Montgomery County, Maryland, Saturday night when a van struck him in the White Oak area, police said.
The man was trying to cross New Hampshire Avenue about 9 p.m. when the driver of a 2019 Ford Transit 250 traveling northbound struck him, police said.
Police said the man died of his injuries.
The driver of the van, 39-year-old Oscar Armando Rodas-Sanchez, stayed at the scene, police said. He was not injured.
This is the fifth pedestrian fatality in Montgomery County this year.