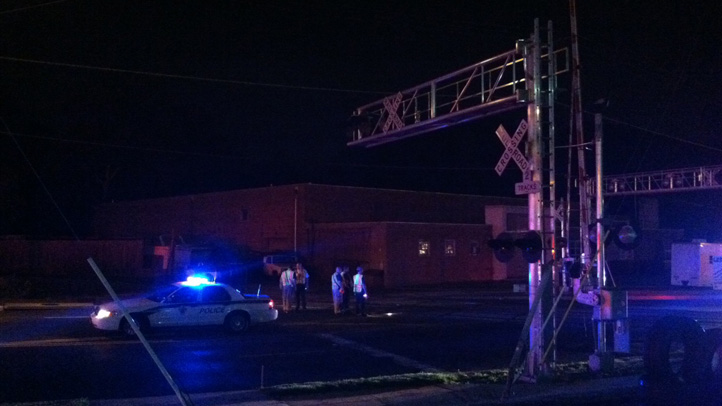 A pedestrian was struck by a train in Montgomery County, Md., Monday evening.
Montgomery County Police said the victim, 23, was struck by a CSX freight train at about 9:30 p.m. near Nebel Street and Randolph Road in Rockville while playing chicken, News4's Erika Gonzalez reported. He didn't make it and was clipped by the train.
He was hit in the head and suffered a leg laceration and was taken to Suburban Hospital. He is expected to be OK.
Police said the arms of the train crossing sign were down.
Police said that the girlfriend of the victim, who was with him at the time of the incident, told them he had done this sort of thing before -- trying to get as close to the train as he could without getting hit.
Stay with News4 and NBCWashington.com for updates as they become available.