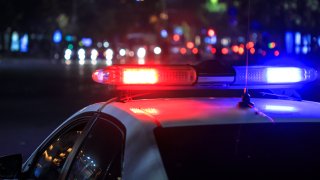 One person was killed overnight after being struck by a car in Virginia.
First responders were called to a crash involving a pedestrian on Route 1 near Interstate 95 in Lorton, sometime before 2:30 a.m. Friday. The pedestrian was pronounced dead at the scene, Fairfax County Police said.
The driver of the vehicle remained on the scene, police said.
Southbound Route 1 at Hassett Street was closed after the crash, but has since reopened.
More information was not immediately available.