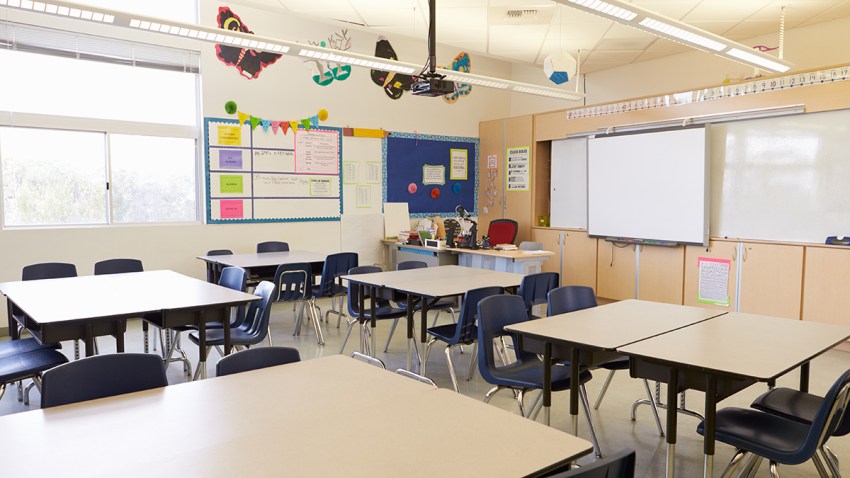 A former administrator at the Washington International School is charged in a scheme to steal nearly $100,000 from the famed private academy in Northwest Washington, D.C.
Former school official Zevi Mehlman used school credit cards to enrich himself, according to an affidavit from a U.S. Secret Service agent.
According to the agent's court filing, Mehlman used school credit cards to buy nearly 50 unneeded Apple computers, at a cost of tens of thousands of dollars, between August 2014 and October 2015. The agent's court filing said Mehlman returned each the computers within days to Apple stores in Virginia, Maryland and D.C. but placed the refunds on his personal credit card.
The total loss to the school is estimated at about $96,000, according to court filings.
According to the U.S. Secret Service affidavit, the head of the school questioned Mehlman about the suspicious purchases in November 2015. The affidavit said: "[School officials] confronted Mehlman about computers purchased on his WIS issued credit cards that were not accounted for as part of the school's inventory. Mehlman confessed to making the purchases. He apologized and offered to sell his house to pay back WIS. Mehlman was told to leave WIS and not return unless asked. On or about December 4, 2015, WIS terminated Mehlman's employment."
The affidavit listed a series of computer purchases made by Mehlman, including the location of each. The affidavit said Mehlman bought some computers at Apple stores in Bethesda, Maryland; in McLean and Fairfax, Virginia, and in Washington, D.C. In nearly each case, he returned the computer to a different store than the one at which he bought the device, according to the court filing.
"Mr. Mehlman's actions constituted a violation of the School's rules and policies, as well as a betrayal of the trust we placed in him. In response, our administrative team immediately put in place new safeguards to prevent such breaches in the future," Clayton Lewis, the head of theWashington International School, said in a statement.
Mehlman was arrested last week. He is facing a criminal felony charge in D.C. and is scheduled to appear in court in early September. A judge has ordered him not to leave the D.C. area before his court date.
Mehlman's attorney did not immediately return requests for comment.
The Washington International School is a private academy for students from elementary school through high school age. The school's website said it has 906 students for the 2017-2018 school year, including young people from 90 countries across the world. Its Northwest D.C. campus is located on Macomb Street NW, near many embassies.