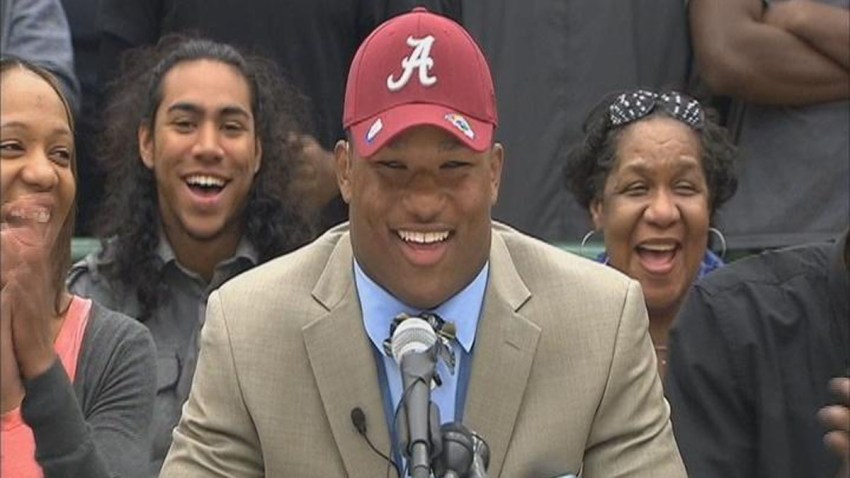 One of the most coveted high school football players in the country intends to play college football at Alabama.
Defensive end Da'Shawn Hand, of Woodbridge Senior High School, narrowed his choices to three finalists -- Michigan and Florida were the other two -- from as many as 94 scholarship offers. Wednesday night at a Wendy's drive-thru, Hand decided on Alabama.
He called the three coaches Wednesday night and said letting Michigan and Florida know he wasn't going to their programs was like getting a divorce.
Northern Virginia
News4's Northern Virginia Bureau Chief Julie Carey has been covering this side of the state since joining NBC4 in 1992. She's joined by reporter Drew Wilder.
Hand considered academics, athletics and the longevity of the coaching staff in making his decision.
"They had my major and they're a winning team," said Hand, who described himself as a science nerd.
The 6-foot-4, 245-pound Hand is the No. 1 prospect in the country, according to Rivals.com. He was Rivals.com's Junior of the Year last year and a 2012 USA Today All-American.
Family, coaches, teammates and classmates joined Hand on his 18th birthday as he announced his decision from the school.
The commitment is not binding until Hand signs a national letter-of-intent, which can't be done until Feb. 5.