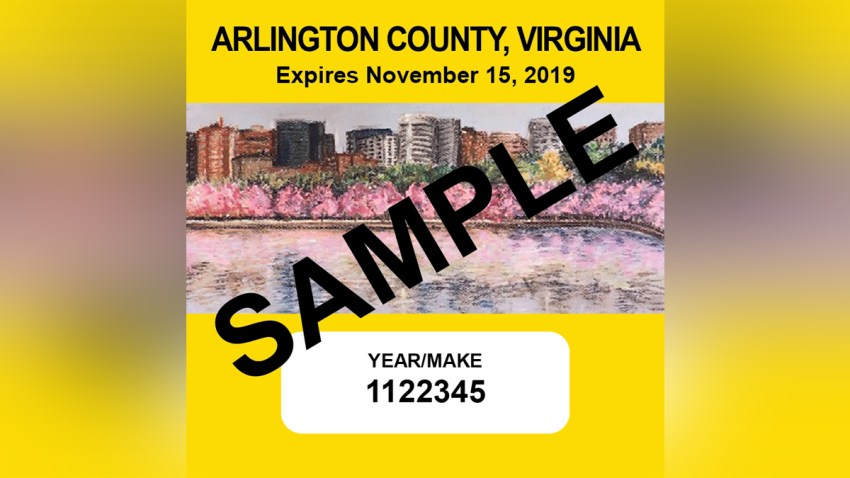 Arlington motorists will no longer have to display vehicle decals on their front car windshields starting next summer.
The county board voted unanimously Tuesday to begin to use license plate reading technology to enforce vehicle registration and vehicle personal property tax requirements instead of relying on car window stickers. Arlington is one of 21 localities in Virginia that still use decals, according to Arlington County.
Board Chair Katie Cristol said the move marks the "end of an era" for Arlington County.
Northern Virginia
News4's Northern Virginia Bureau Chief Julie Carey has been covering this side of the state since joining NBC4 in 1992. She's joined by reporter Drew Wilder.
"The decal is going the way of the horse-and-buggy. We welcome this technology upgrade ... and thank the hundreds of Arlington high school artists who for years participated in the decal design competition," Cristol said in a news release.
The decision to eliminate the 1967 requirement will not go into effect immediately: vehicle owners will still need to display 2018-19 yellow decals until July 1, 2019.
"This is a long time coming, frankly. There's been a lot of folks who have argued and advocated for eliminating the decal," board member John Vihstadt said during deliberations. "This would eliminate the nuisance of having a decal, scraping it off, putting it on every year."
While drivers won't have a physical sticker, they will still have to pay a motor vehicle license fee. Those fees generate $5 million every year for the county.
Still, the decision will mean the end of the County Treasurer's decal design contest for Arlington County High School students, who produce photos and artwork designs for the stickers each year.
"The decal competition was a great collaboration between art, teens, and local government, and I am sorry to see it end," Arlington County Treasurer Carla de la Pava said in the news release.