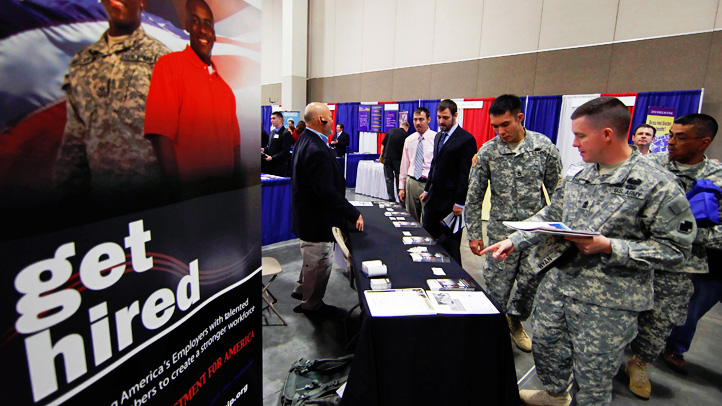 A "Hiring Our Heroes" Job Fair will be held Thursday at Nationals Park.
The event, which is sponsored by the U.S. Chamber of Commerce and RecuritMilitary.com, will be held from 11 a.m. to 3 p.m. The free event is open to all military job seekers and their spouses.
About 55 exhibitors are expected, including local partners Capital One and Verizon.
An employment workshop sponsored by the GE Veterans Network Transition Assistance Program will also be held at 9:30 a.m. and will consist of a classroom session followed by GE's own veteran employees conducting one-on-one mentoring sessions with all pre-registered participants. Mentoring sessions focus on resume building, resume writing, and interviewing techniques for all job-seeking veteran and service member participants.
For more information on the event and to register, click here.