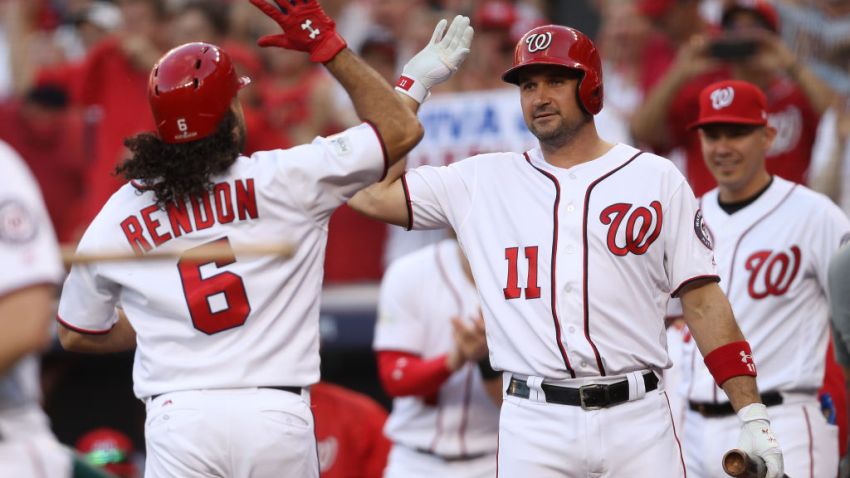 The Washington Nationals rallied with five runs on two home runs in the eighth inning to even their series with the Chicago Cubs 1-1 Saturday.
The Nats entered the bottom of the eighth inning down 3-1, but Bryce Harper tied the game with a two-run dinger followed by a three-run homer from Ryan Zimmerman to put the game away 6-3.
Pitcher Sean Doolittle came on in the top of the ninth inning to record the save.
In a game in which all the runs were scored on homers, Anthony Rendon started it off with a solo shot in the first inning to give Washington a 1-0 lead.
But the Cubs tied it with a home run in the second inning and took their 3-1 lead with a two-run homer in the fourth.
The bats for both teams stayed pretty quiet for the next few innings as the Nats managed only one more hit off Cubs starter Jon Lester, and Nats starter Gio Gonzalez only surrendered one other hit over his five innings.