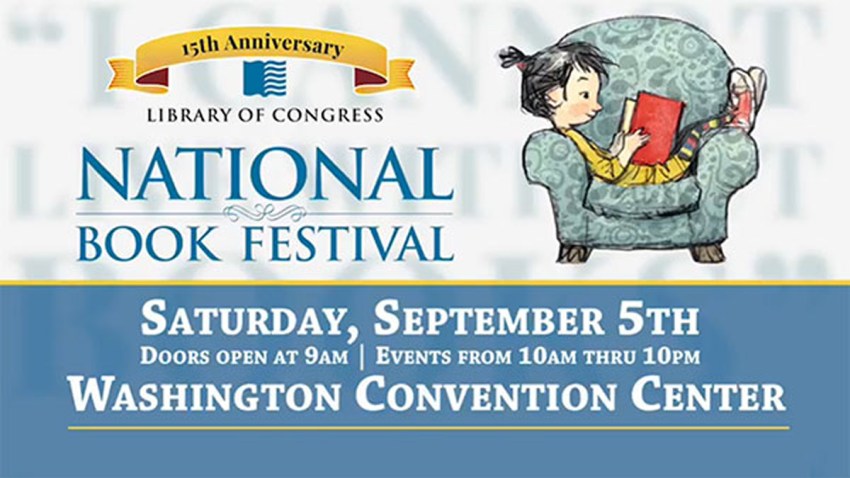 The Library of Congress is in its 15th year of encouraging literacy across the country with its annual, one-day National Book Festival.
This year's festival will take place on Saturday, Sept. 5 at the Walter E. Washington Convention Center, 801 Mount Vernon Place NW in Washington, D.C. from 10 a.m. to 10 p.m.
Enjoy a FREE opportunity to see numerous authors, illustrators, and poets, and help celebrate the 200th anniversary of the Library of Congress' ownership of Thomas Jefferson's personal library collection.
The following NBC4 anchors and reporters may appear: Normal 0 false false false EN-US X-NONE X-NONE MicrosoftInternetExplorer4 Eun Yang, Tom Sherwood, Angie Goff, and Erika Gonzalez.
To learn more, visit the National Book Festival website here.
For a peek at the day's events, click here.