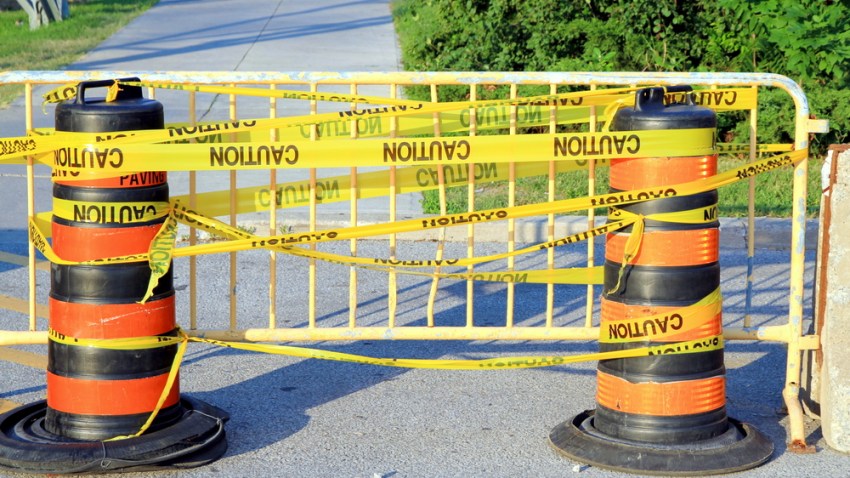 Driving around the District could be challenging this weekend, depending on where you're planning to go. Several events will cause multiple road closures. Here's the latest info from the Metropolitan Police Department:

Howard University Homecoming Parade (Saturday, Oct. 20)

Closed 9:30 a.m.-1 p.m.:
6th Street northbound to Fairmont Street NW
5th Street northbound to T Street NW
4th Street northbound to the Valley
3rd Street northbound to Elm Street NW
2nd Street northbound to Bryant Street NW
Anna Cooper Circle southeast to 3rd Street NW
Bryant Street westbound to 4th Street NW
Elm Street eastbound to 2nd Street NW
Fairmont Street westbound to Georgia Avenue NW
Florida Avenue southbound to 5th Street NW
Georgia Avenue southbound to Florida Avenue NW
T Street eastbound to Anna Cooper Circle NW
Best Buddies (Saturday, Oct. 20)

Closed 3:30 a.m. – 12:30 p.m.:
15th Street from Independence Avenue SW to Constitution Avenue NW
Closed 6 a.m. – 9:30 a.m.:
Clara Barton Parkway, Chain Bridge Road to Glen Echo (turn-around) access to MacArthur Boulevard NW
Closed 6 a.m. – 10 a.m.:
Canal Road from 36th Street to Chain Bridge Road NW
M Street NW eastbound from Reservoir Road, and from Canal Street to the Key Bridge Ohio Drive SW (access to Potomac Golf Course only)
Reservoir Road from V Street to Canal Road (minimal access to Fletcher's Boat House, follow police direction)
Whitehurst Freeway NW
Closed 6 a.m.– 10:30 a.m. :
3rd Street from Constitution Avenue NW to Independence Avenue SW
15th Street from Maine Avenue to E Street SW
17th Street from Independence Avenue to D Street SW
East Basin Drive-395 South ramp to Ohio Drive river side SW
Independence Avenue from 14th to 23rd streets
Jefferson Drive from 3rd Street to 7th Street SW
Madison Drive from 3rd Street to 15th Street NW
Memorial Bridge
Closed 6 a.m. – 11:30 a.m.
14th Street from Independence Avenue SW to Pennsylvania Avenue NW
Pennsylvania Avenue between 3rd Street and 15th Street
28th Annual Army 10-Miler (Sunday, Oct. 21)

From MPD: "The race route is to originate along Washington Boulevard (Route 27) in Arlington, Virginia and progress across the Arlington Memorial Bridge into the District of Columbia."

Closed 7:30 a.m.-Noon:
Arlington Memorial Bridge around Lincoln Circle to Henry Bacon Drive
Constitution Avenue NW eastbound
Independence Avenue SW eastbound
Maryland Ave SW northbound
Rock Creek Parkway NW southbound to Ohio Drive SW
Virginia Avenue NW westbound
1st Street NW southbound (crossing Peace Circle and Garfield Circle)
14th Street NW southbound to Interstate 395
19th Street NW northbound