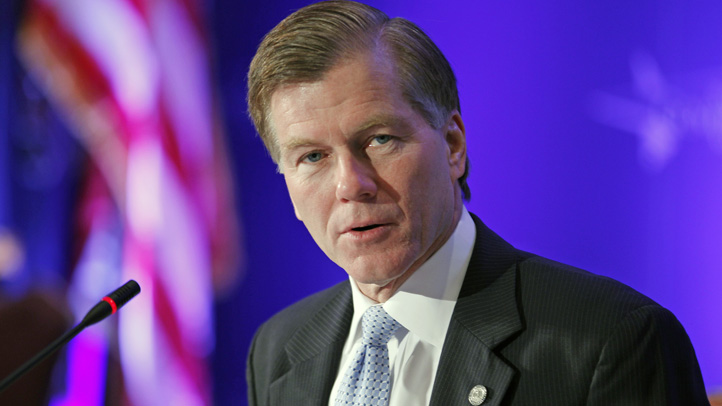 Gov. Bob McDonnell unveiled the second phase of his education agenda Thursday and topping his list of initiatives is legislation to bring Teach For America to Virginia schools.
Teach for America is a non-profit that trains top recent college grads from around the country to be teachers in the nation's most struggling schools. McDonnell said, "A significant achievement gap still exists between our students. While the task will not be easy, TFA has been successful in working with schools to close the achievement gap." McDonnell wants TFA teachers to be staffed in Virginia schools for the start of the 2013 school year.
But the program isn't without its controversy. TFA fellows, for instance, are only required to stay in the classroom for two years, prompting criticism among many longtime educators who say it takes more than two years to fully develop as a teacher.
Some of the other initiatives McDonnell introduced include:
A-F School Report Cards- A new school grading system that will assign schools a letter grade based on their performances
K-12 Red Tape Reduction- Legislation that would allow schools to more easily request waivers from the Board of Education from certain state requirements
Staffing Flexibility for School Divisions- Legislation that would give schools some flexibility to assign staff (librarians, counselors, etc) to meet their needs. Currently there is strict protocol that assigns this staff to schools.
Reading is Fundamental Initiative- Improve reading by providing students with extra opportunities to work with a reading specialist. This will be backed by $1.4 million in funding
Read the full list of his initiatives here
Last month McDonnell introduced the first phase of his education plan, which called for $59 million in teacher raises. He also proposed to change the current teaching evaluation process, tying raises to teacher's evaluations.
IN OTHER NEWS:
* The Tim Tebow home school legislation was proposed for the fourth year in Virginia
* D.C councilmembers must now use their Council emails to conduct public business
* Treasury to delay moving 450 jobs from Prince George's County to West Virginia
* Maryland Senate President says he will ensure death penalty legislation gets a vote if O'Malley can secure the votes

* O'Malley's thuggish side
* Tim Kaine is officially a U.S. Senator
* Gay marriage is a big boon for businesses in the area
* D.C. police seek justice on Pinterest
* Post Editorial Board: Virginia's phony concern for health