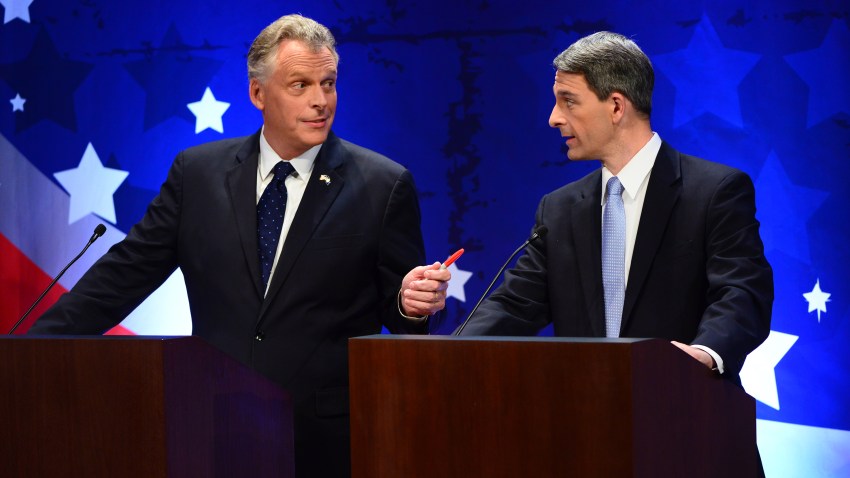 With less than a month left until Virginians elect a new governor, a new Quinnipiac University poll shows Democrat Terry McAuliffe is ahead of Republican Ken Cuccinelli.
Forty-seven percent of the poll's 1,180 likely voters surveyed Oct. 2-8 favored McAuliffe. Thirty-nine percent supported Cuccinelli and 8 percent supported Libertarian Robert Sarvis. The poll's margin of sampling error was plus-or-minus 2.9 percentage points.

The poll showed McAuliffe with a wide margin among female voters, who favored him to Cuccinelli 54 percent to 34 percent, with 7 percent for Sarvis.
Respondents were also asked their opinions on the government shutdown. By nearly a 3-to-1 ratio, they opposed shutting down the federal government to block the federal health care law. Yet 58 percent said they were not personally inconvenienced by the shutdown.
Copyright AP - Associated Press