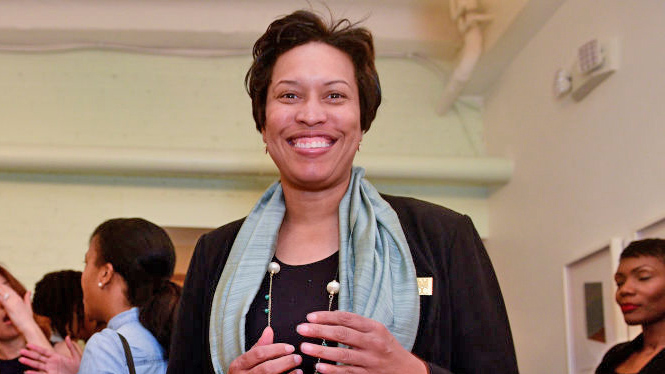 D.C. Mayor Muriel Bowser announced that she's a new mom after adopting a baby.
The baby is named Miranda Elizabeth Bowser, News4 learned Tuesday. She was born last week.
"I am proud to announce that I am a mom!" Bowser wrote in a Twitter announcement on Monday.
Bowser said she began the adoption process late last year, and the process moved quickly from there.
"I am thrilled, nervous and looking forward to each and every stage," she said in a statement. "I am so grateful to be able to start my family in this wonderful way."
It's a busy time for the mayor, who is headed for a primary election in June — although without serious challengers.
In a tweet from her personal account, Bowser quoted Maya Angelou: "Love recognizes no barriers. It jumps hurdles, leaps fences, penetrates walls to arrive at its destination full of hope."
The mayor said she would take about a week off work to enjoy time with the new baby.
"I will of course remain in contact with my office. Because of the great team we have, I don't expect we'll miss a beat, and I know we'll all keep working hard to make D.C. proud," she said.
Bowser did not immediately say from where the baby was adopted.