A 18-year-old is being sought by police for his role in the shooting that killed 17-year-old high school graduate Jamahri Sydnor earlier this summer.
James Mayfield is wanted on a first-degree murder charge, D.C. police said Tuesday. He stands 5-foot-8 and weighs 150 pounds. Anyone with information on his whereabouts is asked to contact police immediately.
Mayfield is the third man police have linked to the killing.
Sydnor was struck by a stray bullet as she drove along the 1400 block of Saratoga Ave. NE, less than a mile from her home, on Aug. 10. She died two days later.
Sydnor, a recent graduate of Woodrow Wilson High School in Northwest D.C. was due to start college at Florida A&M University within days. She was captain of her high school's cheerleading squad and sang in the choir.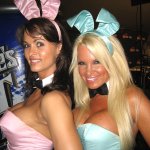 "She was the embodiment of what we want a Wilson grad to be," Principal Kimberly Martin previously said.
Robert Moses, 18, of Northeast D.C., was arrested last month and charged with first-degree murder. Phillip Carlos McDaniel, 21, of Northeast D.C., was arrested Aug. 10.
Prosecutors previously said Moses fired nine shots in broad daylight at someone across the street as Sydnor was driving.
Witnesses testified that Moses was among a group engaged in gunplay earlier on the day of the shooting.
Newsham characterized the shooting as a "senseless neighborhood dispute" at an Oct. 27 press conference.