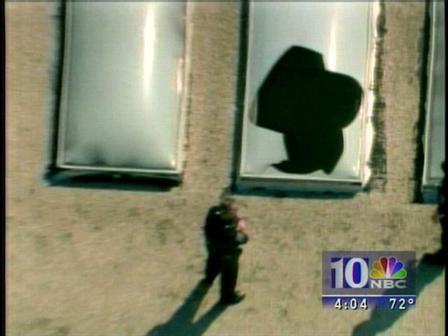 A 20-year-old man was arrested earlier this week after police say he threatened another person with a hatchet over a parking space.
Police say Kamadin Atabaki and the victim set their sights on one parking spot at an apartment complex in Annandale, Virginia. One driver told police he was in the process of parking in the spot when another driver slipped into the space.

Fairfax County Police spokeswoman Lucy Caldwell says an argument later ensued, during which time Atabaki is accused of retrieving a hatchet from his apartment and threatening the other driver.

Police responded to the scene and found the hatchet. No one was hurt.
Atabaki has been charged with attempted malicious wounding.

It isn't clear if Atabaki has an attorney.