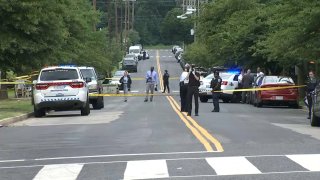 A man was shot to death in Southeast D.C. Friday afternoon.
Police responded to reports of a shooting near Wheeler Road at Valley Avenue about 3 p.m.
A man was found injured and not breathing there. He has been pronounced dead.
Homicide detectives are at the scene.
Stay with News4 for more on this developing story.