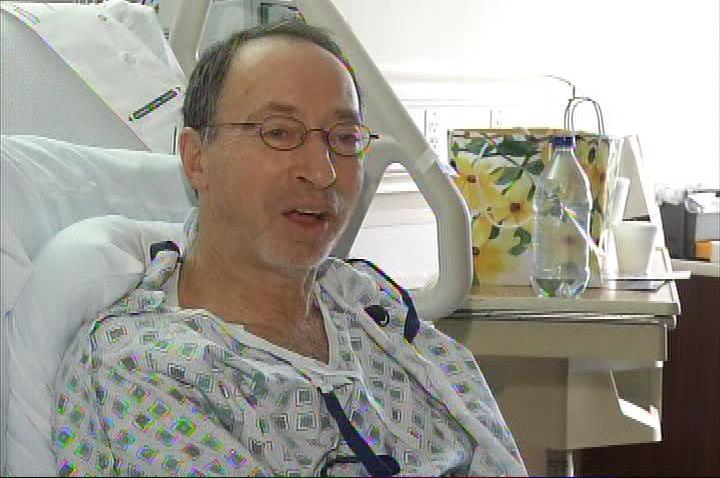 A man in Chevy Chase, Md. is proving why we all need to take those warnings about snow shoveling and health risks seriously. Michael Steiner suffered a heart attack while shoveling his driveway in round two of the Washington region's 2010 Snowpocalypse. And thanks to quick action he survived to tell the tale.
Steiner had been heaving snow for about half an hour during Wednesday's blizzard when he felt burning pains in his chest.
"I thought maybe it was indigestion, but it didn't go away after a few minutes, so I went inside," Steiner said, speaking from his hospital bed on Thursday. He had his wife call a family friend and physician, who gave them the good advice to go to the hospital.
Steiner's wife ended up calling 911, and paramedics had the difficult and dangerous task of rushing to the home in the treacherous snow.
"They were at our house within 10 or 12 minutes," Steiner said, "on an incredibly snowy, dead-end street at the bottom of a hill."
Using an EKG, the first responders were quickly able to diagnose Steiner with a mild heart attack. They had to do some shoveling of their own to get Steiner into the ambulance and to the hospital, since the patient's efforts to dig out had obviously been cut short. But the medics saved precious time by calling ahead to alert cardiologists at Suburban Hospital in Bethesda, Md., about the incoming emergency.
"They warned us," said cardiologist Yuri Deychak. "And that shaves off 10 or 15 minutes when we know they're coming."
The fact that Dr. Deychak and other members of the cardiology team chose to sleep at the hospital during the snowstorm was also a life-saver. After Steiner's quick 26-minute transport, doctors treated him with a stent to open up his clogged heart artery. That involves inserting a tiny, stainless steel device into the artery to remove the blockage and restore normal blood flow.
"I have no residual side effects that I know of, other than a few holes in my arms here and there," said Steiner of the procedure. The doctors and nurses kept him well-informed about his condition, and the grateful snow shoveler also expressed gratitude for the people who got him to the hospital in the first place.
"I definitely want to contact and thank [the paramedics] for their efficiency," Steiner said. Dr. Deychak said Steiner also had himself to thank for recognizing his symptoms. He has this advice for anyone who may find themselves experiencing unusual chest pains:
"Don't ever think it's indigestion, because we do unfortunately see cases when that's what patients thought for several hours. And when they get to us, our ability to get a better result is really diminished."