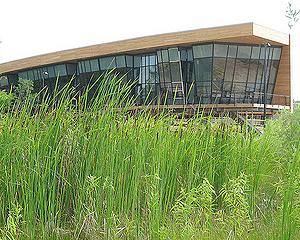 An Orange County, Virginia man has been charged with involuntary manslaughter in connection with the death of a 26-year-old woman in a fatal crash last month in Spotsylvania County, Virginia.
Brandon Williams, 30, was arrested Sunday after he was released from a hospital, according to Commonwealth's Attorney Billy Neely.
Williams suffered a broken leg in the crash that killed Samantha Sumter on Sept. 15.
"She was just the light of the world, especially for myself and for my family," her brother James Sumter said in an interview with News4's Jackie Bensen last month.
Investigators said that Williams and a fellow passenger, Jermaine Jackson, were both under the influence when their car smashed into Sumter's car that Sunday evening in September.
As reported by News4's Julie Carey on Sept. 15, police received calls reporting a car driving dangerously fast on Brock Road in Fredericksburg. Passengers were hanging cartons of beer out the window and yelling, according to witnesses.
The Volvo struck a car on Brock Road; investigators said they believe Jackson was driving at that point. Then, Williams switched places with Jackson and took over the driver's seat. Williams hit a second car, investigators said.
The Volvo continued to speed ahead, before colliding head-on with Sumter's vehicle.
Grady Preston, Samantha's father, received the call informing him that the crash had claimed the life of his beloved girl.
In the interview with Bensen, Preston said, "Anytime you carelessly, callously, take the life…of someone so special, so angelic, almost not of this world, yes, every means of the law needs to come your way."
Williams was released on a $25,000 bond on Monday, and a preliminary hearing is set for Nov. 19 in Spotsylvania County General District Court.