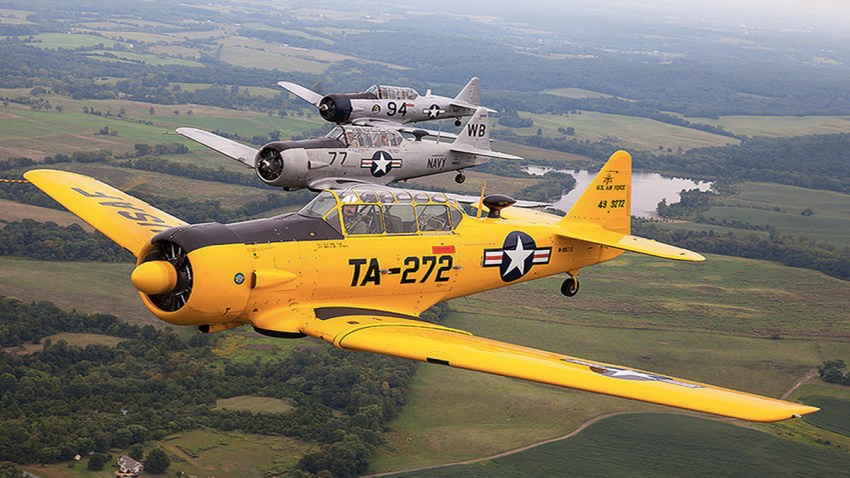 World War II-era aircraft will fly in formation over the Pentagon and Arlington National Cemetery on Friday in honor of disabled American veterans.
The third annual Potomac Flight of 20 aircraft will leave on Friday evening from Culpeper Regional Airport and take a triangular route around Joint Base Andrews, the Pentagon and Manassas Regional Airport. A map of the route is located at the bottom of the the Cupleper Air Fest website.
The planes are expected to soar over the Pentagon about 5:30 p.m. Cloudy weather may force a delay to the flight, a spokeswoman for the air show said.
A T-6 Texan, B-25 Mitchell, T-28 Trojan and Douglas DC-3 all will take flight. Each of the planes hold historical significance, according to the Culpeper Air Fest Foundation.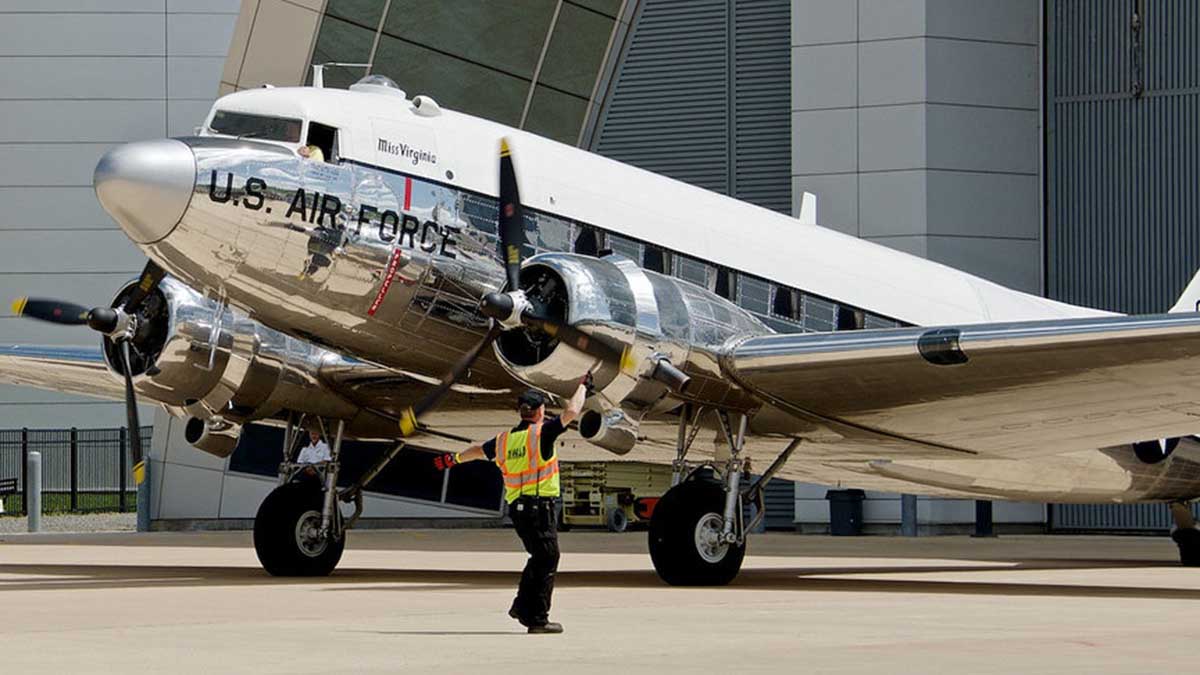 The Texan served as a two-seat advanced trainer for World War II pilots. The Mitchell was the first United States aircraft to bomb the Japanese mainland after Pearl Harbor. During the Vietnam War, the Trojan was used as a counterinsurgency aircraft, and the Douglas revolutionized air transport in the 1930s and '40s, according to the foundation.
Historic aircraft will be flown Saturday at Culpeper Airfest, which will start at 9 a.m.