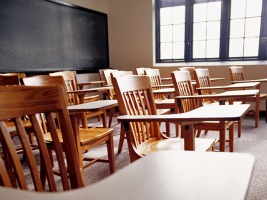 A key planning agency is set to consider expansion plans for the Kennedy Center.
The National Capital Planning Commission will review proposals by the Kennedy Center on Thursday to connect its facilities with the Potomac River waterfront. Center officials seek to build a bridge with a ramp and stairs.
The Kennedy Center is in the midst of a $100 million expansion that's meant, in part, to get the waterfront building in closer connection with the river. Previously, the center had proposed building a floating stage on the Potomac, but officials backed away from those plans.
The planning commission is the central planning agency for the federal government in Washington.
Copyright AP - Associated Press